Utopian Events is known for attention to detail and dedication to making your event the best. But don't just take our word for it. Read these client testimonials and see for yourself!
Dear Shushil and Team,
How else can I start this off but to say AMAZING!!! Michael and I along with our parents cannot even begin to tell you how beautiful Shushil and his team made our events. Our wildest décor dreams came true by everything that Shushil along with Angelica and their teams did!
About 6 years ago, our parents had attended a wedding. This is I believe the time that Shushil had started his business. My mom said that she did not remember much from the wedding, but the décor she did remember. What Shushil did then and what he does now is nothing in comparison, but it still was something to talk about, and enough so that my parents knew who to call.
I first talked to Shushil around March of 2010 and immediately knew he would be the one to design our fairytale wedding. I was so excited and couldn't stop talking about some of the ideas that he mentioned to me over the phone! I had never seen anything, nor even met Shushil, but his ideas created a visual appearance in my mind, and I just had to have it!
My family thought we had one problem though….we live about 1500 miles away from Atlanta GA…we live in Wyoming! Before we proceeded with any discussions, we had to make sure that this would be a "destination" that he would be able to do. With no questions asked he instantly said yes. He never once even questioned the distance or how he would get everything here. He took on the task of bringing our dream wedding to the open plains of Wyoming and did it with style, grace and an elegance factor that people in this area are still talking about.
I talked to him a few more times and then had a web meet with him. I think instantly after seeing some of his work and then hearing my ideas, he as well as all of us, knew that this was going to be an over the top affair with elaborate décor and ideas! We knew that this would be a task because I was not near him and unable to pop into his design studio and see ideas and suggestions, but it proved to never even once be a problem at all.
Over the course of a year, my family along with Shushil and his team developed a relationship outside of just business. We went and visited them in Atlanta, and Shushil and Angelica came out to Wyoming and met us here. We gained a sense of trust and comfort with them and once again were assured that our dreams would be made true by them.
Shushil constantly and consistently kept me up to speed on any and all new ideas and changes as well as provided so many suggestions and ideas! As you can imagine, a bride already has so many decisions to make, but Shushil understood what we wanted and guided us along in that route. It was comforting to know that our fairytale wedding was in good hands.
Shushil made the extra effort to be on the same page with our ideas so much so that I never even once looked at anything again from October 2010. Our wedding was in July 2011 and I knew that he would do everything absolutely perfect. He made it so comfortable for us to give him all reigns and design our dream wedding.
The time came for our wedding week and let me just tell you how comforting it was to know that we did not at even one point have to worry about what was going to be where. The décor was done beautifully, and as I said earlier, something that our guests are still talking about! The Mehndi was decorated so tastefully with a traditional flare across the hall, the Garba was done with so much tradition that it made people feel that they were in a royal Indian palace….at least that is how Michael and I felt.
Shushil and Angelica used such vibrant colors for these two events and incorporated so many details above and beyond what we had even picked! They went the extra mile to make those events happen with the elegance we were seeking, but fun all in the same bit.
The wedding and reception made Michael and I along with our guests realize that our wildest dreams had all come true! The sheer beauty of what Shushil, Angelica and their teams of people did cannot even be expressed in words! A bride many times thinks about all of things she can say or do, and I was no exception. I had an idea of course, but was left completely speechless when my eyes saw what Sushil did. Again, Shushil and his team went above and beyond and added so many little touches that made the entire day and night a wedding to always remember.
It took everything in me to hold back the tears because I could not believe what I was seeing. The flowers and candles and crystals were placed so beautifully. Everything was done with such precision and was simply breathtaking.
The entire process of wedding planning was made simpler knowing that we had Shushil on our side. We can honestly say that beyond our professional relationship, we have made a friend for life. That is what made our journey through this process more complete! With best regards and a hope for continued success, we wish you all of the best!
Love,
Patanga and Michael
Piyush and Jayshree Patel
Wyoming

Call us at (678) 570-4443 or Email Us!
 Make it a lifetime memory – make it a Utopian Event!
Thank you so much for making our big day so special. From our first phone call to our first consultation meeting, we knew that Shushil and his team were the ones we absolutely had to go wit. The décor was absolutely gorgeous and up to this day, people are still talking about it. We expressed our vision and budget for the entire wedding weekend, and the entire Utopian team worked exactly to our needs. Priya and I were extremely happy with the décor. Communication and teamwork is key when it comes to picking a wedding décor vendor. Shushil delivered both of those when he was open to discuss our thoughts and would help us make a decision while staying in our budget. We highly recommend Utopian Events to all of our friends and family. Shushil and the entire Utopian Events team are amazing and will make sure you get that perfect wedding you have always dreamed of.
Devan Patel
December 16, 2017

Even though our wedding was a few weeks ago, our guests are STILL talking about the amazing decor that we had throughout our wedding weekend. From the colorful mehndi tables and draperies, to the vibrant sangeet linens, to the BEAUTIFUL flowers at the ceremony and reception– we cannot say thank you enough to Shushil for putting together our dream wedding. He worked with us every step of the way making sure that our vision for the wedding was kept in tact but within our pre-determined budget. He has wonderful ideas to share and is so passionate about his work that working with him is a breeze. He takes the time to visit the venue with you, walk through each event as well as the logistics and timings associated, and really cares about the final product. He does not shy away from a challenge and always has a back up plan (we had our ceremony outside but I never had to worry about what would happen if it moves indoors). He has great relationships with almost every hotel/venue in the Atlanta area (and beyond) and takes the time to cultivate the same relationship with you. I highly recommend Shushil and his amazing Utopian Events team!!
Sumita Dalmia
December 12, 2016


My husband and I couldn't be happier with how everything turned out. I have known Shushil for over 10 years from when he also created my brother's wedding dream. He was not only our decorator, but also a friend who guided us with other vendors. His advice helped us plan our wedding in less than 6 months. Our wedding decorations took our breath away. The Sangeet was full of color and played off the colors our outfits perfectly! The wedding was classic and romantic- just like I asked for and still showed tradition through the Ganesh Mandap. The reception was exactly what I asked for and was like walking into a fairy tale. My friend's children said they thought the whole wedding was a Princess's wedding and that is exactly how I felt. Thank you so much for making our wedding perfect and to your amazing team!
Heena Sheth
December 2, 2016

One of the best decisions we made in planning our fusion American and Indian wedding was to work with Shushil at Utopian Events. Shushil worked with us to create an enchanted and divine atmosphere for all three of our events. Shushil really has the imagination and vision to make an event space spring to life with beauty and intricacy. Shushil also made my family and I feel comfortable from the beginning and made it an joyful and fun experience narrowing down design. He worked with us and allowed us to get exactly what we wanted and gave us a magical vision to see and achieve exactly what we needed. I feel we made a life long friend in Shushil and my husband, family, and I would not recommend any other.
Karishma Rama
November 14, 2016

Pictures say a thousand words and it is crystal clear that Shushil's work is nothing less than extraordinary. We received countless compliments ranging from how breathtaking the flowers were on the wedding morning to how beautiful our guest tables looked in the evening. When I first saw the venue, I was in absolute awe with how Shushil and Angelica were able to transform my vision into reality. They were extremely dedicated; creative, and accommodating throughout the whole wedding design process! Just days before my wedding, I had an additional request for my welcome table.  They were able to make a beautiful centerpiece on the spot. This is one of many examples that show how easy and flexible they are to work with. They went above and beyond in every single way, even the day of my wedding Shushil took the time to make sure I felt at ease and had time to enjoy the magical day. He even took a moment to fix my dupatta to ensure I looked my absolute best. It is more than just business to Shushil; he genuinely cares for his clients and does everything in his power to make their Big Day special. It was a sincere pleasure working with Shushil and Angelica to design the décor for my wedding. I recommend them without any hesitation. I will definitely ensure that Shushil and his team are at my next event or my family's event!
Christina Mehta
November 6, 2016

https://www.facebook.com/rsrc.php/v3/y4/r/-PAXP-deijE.gif
Utopian Events Couldn't help resist but posting this awesome Cinematic Trailer by Paul Larson of WalkOnWater Productions, Thank you Paul for always capturing all the little important details! https://www.youtube.com/watch?v=yGdholha0LE

Shushil was absolutely amazing with helping my wife and I decorate the venue for our wedding reception. We initially had scattered ideas of what we were looking for but did not have a complete picture in mind. Shushil immediately got to work and presented us a detailed and itemized list that allowed us to perfectly imagine our reception. Shushil was one of the best people to work with during the wedding planning process. He was welcome to any modifications to the decor to ensure that the decor perfectly matched our outfit and the overall venue looked beautiful. We are so happy we decided to work with Shushil and the Utopian Events staff for our wedding reception. I highly recommend Utopian Events to everyone who is looking for someone creative and responsible to make your dreams come to reality!
Raj Patel
November 1, 2016

Sushil was one of the best vendors we worked with, true professional and easy to work with. People are still raving about the décor.
Leena Patel
November 1, 2016

Ryan and I would like to say THANK YOU to Utopian Events for all of the beautiful and wildly fabulous decor that helped set the stage for our wedding. We could not have asked for a more perfect event decor company to work with! Everything went above and beyond our expectations…and I can't put into words how amazing it felt to walk into each event to see the decor for the first time and be awed! Shushil was so amazing to work with – absolutely skilled and knowledgable, fun, creative, flexible and more important than anything he really listens to your vision and does everything in his power to make it happen! Utopian Event provided the decor for our Christian wedding ceremony, Hindu wedding ceremony, and Reception – and not only was the decor impeccably done…it was all done on the ridiculously tight timeline we set. Shushil and his team came in early and even requested to come in earlier that weekend to ensure everything was done properly!! We could not have asked for a better experience and would highly recommend Utopian Event for anyone looking for ANY type of event or wedding decor!
Ketki Hester
October 26, 2016
https://www.youtube.com/watch?v=FshLIuXryoY

Shushil and his team did an AMAZINGLY GREAT job with our wedding in Hilton Head – all the decorations were GORGEOUS!!!!  :o) I wanted modern, elegant decorations and his team DEFINITELY delivered!!!  :o) From the BEAUTIFUL draped Mandap to the flower elephants, everything was done impeccably!!!  :o) And throughout the planning process, Shushil was very responsive, professional, organized and personable  :o) He was instantly able to figure out what sort of decor I preferred and made GREAT suggestions  :o) And the end product at our Raas/Garba, ceremony and reception went WAY BEYOND my expectations!!!  :o) Would HIGHLY recommend Shushil and his team!!!  :o)
Nisha Kapadia
October 25, 2016

I have to say that planning a wedding is the most stressful thing I have ever done. Finding the best vendors who actually care about you instead of their fees was a difficult task. In North Carolina there are not that many great decorators and other vendors (some were just rude to start off with) so I decided to look into vendors in different states. It was hard to find a great decorator who instead of slapping you with a contract would actually talk to you and learn what you like and also put in their opinions. After searching and searching I finally found Utopian Events and THANK GOD I did. From the very beginning Shushil was very informative, always put in his opinions, and was quick to respond. We did many web chats so that I could see exactly what my decorations were going to be. I was the complete opposite of "bridezilla" and honestly going into it I had no idea what I wanted but after he went over things with me on a daily basis I felt more comfortable.
He came to do a site visit months ahead of time…he also scheduled a personal meeting with my family and I and spent as much time as needed figuring out the lose ends. A few days before the wedding he came up with so many ideas that I didn't even think about. My wedding was incredible thanks to him. Everyone said that it was the most if not one of the most beautiful weddings they had been too. From the garba all the way to the reception everything exceeded my expectations. I even took home some flowers from the reception because they were amazing.
What makes Shushil different from all the other decorators is that he actually really cares and is super honest. He wants your event to be beautiful no matter what and puts in all the time an energy that is required and that was quite evident at all my events…I am pretty sure he did a lot more than what we had discussed and it was fantastic and extremely mind blowing. Every time I texted or emailed him (regardless of the time) he always responded immediately. He also helped me pick out my other vendors such as my make up artist (Erica Bogart) and my dj. He is also always in a great mood and always smiling which makes anyone's day better in itself.
I live in Chicago now but my next event or family event I will definitely make sure he is there  :).
Arpita Amin Chaudhari
October 24, 2016

When choosing a design team for my wedding I didn't call anyone else but, Utopian Events!! I knew Shushil, Angelica and the team would do a fantastic job for my special day. I had been in the wedding industry for many years and this team always came through for my brides and did an excellent job so when it came my time I already had a lot of ideas for my wedding at the JW Marriott in Buckhead!
Utopian Events did a lot of prior research on the JW and knew what would work best with the space and my budget, which was really helpful. Jewish weddings have very specific traditions and the team was so accommodating on understanding the importance of different Jewish items and decor.
Utopian Events took the time to meet with me, come to my vendor walk through and help answer any questions I had throughout my 8-month engagement.
My wedding turned out to be absolutely beautiful and was even highlighted in a bridal magazine. The owner, Shushil Patel even took the time to come see me on my wedding day to make sure everything was to our liking, which, meant the world to my husband and I!
I would highly recommend Utopian Events for weddings or any special events.  You will have the most memorable, lasting experience! Thank you so much!
Mandi Budman
June 7, 2016

Wedding decor was one of the most important elements of planning our wedding! It can be difficult to find someone who can capture the vision that you have in your mind. But from the first consultation meeting, we knew that Shushil and the UE team were the right ones for us! Not only did they capture what we were looking for in terms of ambiance and class, but also they completely surpassed it. The decor was absolutely amazing and left every single guest speechless.
Shushil and the UE team are the epitome of professionalism and grace. The lines of communication were always open and welcoming. Shushil made sure to listen to the ideas that we had and let us know what he could do to accommodate or better those ideas.
We would highly recommend Utopian Events to all of our friends and family! They are a great team who will make sure that your event is the one of your dreams!
Sneeha Minisandram Pham
June 2, 2016

Selecting a wedding decorator can be tough, especially when you're not only looking for that dream-wedding decor that you always imagined, but also something affordable. Utopian events delivered everything we ever dreamt of and more; in other words we were blown away and so were our guests.
We remember flipping through a bridal magazine and discussing how much we both wished our wedding could look like this. After thorough researching, we came across Utopian Events. We met with other decorators but after meeting Shushil, we knew the UE team would deliver what we had envisioned.
We feel the most important thing to look for is communication and teamwork. Without these two, it doesn't matter who you select, the end product will always have loose ends. Shushil was very inviting and was open to discuss our thoughts, suggestions and help us come to a solid decision, especially with a broad range of ideas. Most importantly he would tell us honestly if something would look bad and how we could budget better to get the most bang for our buck.
UE had very modern selection with elegance. Even when choosing our Mandap design, Shushil himself asked us that he wanted to try something different, which he had never done before. Imagine the trust placed in his hands by the bride, and it was easy knowing how honest, hardworking and experienced he was. The UE team left us speechless on our wedding day.
We can honestly say with UE we were more then pleased with their work. It was just superb and we loved everything from the vidhi up to the reception evening. The complete team, including Shushil was at our assistance when needed. It was amazing working with the entire team and seeing how well Shushil coordinated with our photographer, videographer and DJ as they had all worked together in prior events, which further reiterated to us that this was the best decision we made!
With family and friends telling us that this was some of the best décor they had seen and asking us who was the team responsible for this beautiful event, we would highly recommend Utopian Events for your upcoming event!
May 18, 2016

Lets be honest, wedding planning is hard work and one thing that really makes it a little easier is having great vendors to work with. The entire Utopian Event team has truly been one of the best vendors I had worked with for my wedding planning. I spoke to a couple of different decorators in the Atlanta area but the only person that really stood out to me was Shushil and the Utopian Team.
Not only does Shushil bring immense talent, passion and love to his work but he also takes the time to really get to know his client, their likes and dislikes and supports them through the decision making process. Being a highly indecisive bride, I was extremely thankful to have worked with such a patient and understanding decorator. Shushil and the Utopian team are group of extremely talented individuals and they gave me my dream-wedding decor.
Haritha Viravalli
May 25, 2016

My family and I had a wonderful experience working with Shushil and the UE team. Shushil is extremely responsive and dedicated to making your event look the way you want it to look. I admit I was quite picky about flower choice, table linens; the height of centerpieces/aisleway decor and Shushil made every effort to accomodate every single request. He is also extremely organized and professional, and even if our meetings went for hours, I never felt rushed by him. We received a ton of compliments on our wedding decor, and I would certainly recommend him to family and friends.
Shreya Raja
May 23, 2016

The entire Utopian Events family worked together over the last year to develop a wedding weekend better than we could have ever imagined! Some friends that have previously used them referred us to UE. After meeting with several different decorators, we knew UE was for us!
Shushil spent the time to listen to exactly what my wife and I wanted and more importantly, didn't want. He would give us his opinions on what he thought would look good, but if we didn't like it or wanted to go a different direction, he would embrace it or let us know if it would look horrible! Shushil was patient with me as I constantly changed décor themes entirely on him when a new shipment of things came to his office that we would fall in love with. No task was too big or too small for the UE team to handle and the best part of it all is they did it with a smile on their faces until the very end.
UE is great for couples both in and out of town. Since we were based out of New York and doing the wedding in GA, he was very accommodating to our schedules and would stay later or work through breakfast and lunch if need be. He also helped keep peace between the families when we all wanted different things.
UE was great to work with and I would highly recommend them to anyone that has their entire wedding planned out in their head or no idea where to even start…UE will be there to help!
Lincoln Patel
May 19, 2016

Utopian Events was exactly what my family and I were looking for when we started planning my wedding. I first met Shushil back in August 2015 to see if Utopian Events could provide the type of service and décor I was looking for. Utopian Events had a range of options that perfectly suit not only simple, intimate weddings but also the more lavish kind. Along with the décor, the service provided by Shushil was nothing short of perfect. He was quick to respond to all communications, attentive to detail, provided competitive rates and made time to visit the site to ensure we were both on the same page for the four events: graha shanti pooja, sangeet, wedding ceremony and reception.
For the sangeet, we chose to go for fun and vibrant colored table covers, lanterns, cushions, and furniture that matched the street-food carts we had set up on the hotel lawn. The outdoor wedding and reception was both simple yet elegant. Shushil and his team set up a beautiful mandap in a garden that perfectly complimented the greenery of Atlanta. The reception on the other hand was stunning and sophisticated with blush pink linens, ivory colored flowers, a white sofa and beautiful draping. There isn't one thing that I would've changed! I'm very grateful to Utopian Events for turning my vision of my "big day" into a reality.
Nehal Shah
May 18, 2016

From our engagement ceremony decor to our wedding weekend decor, everything was SO beautiful. We got so many compliments from family and friends that you all did such a wonderful job!!
Heerali Patel
May 18, 2016
We loved the new curved mandap that you designed! We really wanted something unique for our wedding ceremony and you made that possible.
I strongly suggest any bride to select Utopian events for his wedding décor and floral. His work is perfect and beautiful.
We worked with him over a year and half to help us design both our engagement and wedding events!
Thanks again Shushil you were so easy to talk to and you did everything we wanted for our dream wedding  🙂
Heerali & Milan Mody
Johns Creek, Ga

I am incredibly thankful for Shushil Patel and his wonderful staff at Utopian Events. I went back and forth between many wedding decorators and in the end chose Utopian Events to help create the vision I had for my big day. From the very first phone call to the first meeting Shushil was very attentive and understanding to the details that I wanted. Our first meeting to discuss plans ended up being 3 hours when it was only supposed to be a sit down for an hour. Aside from doing his job he is a great conversationalist and very easy going!! There were many times where I changed my mind about details and he was very understanding rather than becoming frustrated which is definitely something every bride appreciates since planning a wedding can be extremely stressful. After all the planning and rehearsing details of all the decor/events the day finally came and his work was just breathtaking. From the Grah Shanti, to the Garba and then the Wedding and Reception, it was simply beautiful and I have the pictures to prove it! He was also quite timely in his job even at times when we would be running behind. I cannot say enough great things about him and his team except that I have the utmost gratitude for the beautiful wedding memories they provided my husband and I. Thank you Shushil and Utopian Events!!
Kayla Patel
March 7, 2016

Sushil & Utopia Events Team,
Amish-Ruchita wedding planning was perfect and coordination of all events were at it's best!!
This is the first time, in many years we have seen the wedding planning with lovely Mandap setting, helicopter arrival of the groom & wedding & reception hall decoration was amazing!!
Highly recommend using Utopia Events for upcoming marriage in your family!!
Vipin Naik
January 10, 2016

Great decoration and well-managed. One of the best we have seen! Keep up the good work.
Chirag Naik
January 1, 2016

As my husband Amish Naik mentioned, Shushil and his Utopian Events team did an amazing job for all our festivities in Savannah, GA. Words can't express how happy we are with all Shushil's work? He executed every vision we had for all our events with flawlessness. We love you Shushil!
Ruchita Patel
January 1, 2016

Not having ever dealt with a wedding decorator, we did not know what to expect at our first meeting at Shushil's office. The first thing that struck us was how professional his office set up was – complete with samples and a large computer screen which would help us visualize the numerous options he had. The second thing that struck us was how very well organized he was – from the specific directions to his office to having detailed pictures of every type of decoration you can think of, no matter how minute (guys kalgi!). Those pictures were very helpful for people who are not too familiar with wedding décor details. Shushil worked with us on every vision we had for our wedding, and ensured that it was done flawlessly, particularly our mandap that he custom made for us. When we were unsure – he guided us with his experience on what would be the best option. When we were stubborn – he worked with us to ensure he would do it our way no matter how difficult it was for him and his wonderful crew. We could see his passion in his work and in taking care of his brides and grooms, as him and his crew worked day and night to ensure our wedding weekend in Savannah, GA was beautiful. Even though our events are complete – our relationship with Shushil has changed to a strong friendship. From the bottom of our hearts –we thank the Utopian Events family for all of their hard work on our flawless wedding décor in Savannah.
Amish Naik
January 1, 2016

Thank you Shushil for the beautiful work you did at my wedding. I know I may have not been the easiest person to work with because my ideas were all over the place, but I am so happy I picked you to help my focus my vision for my dream wedding. I loved the entire decor, and really appreciated you going to the extra mile up until the wedding day! \
When I started looking at vendor, I already knew I wanted you! You did an exceptional job for my sister; Vidya, eight years ago and I knew you would do the same for me. You did not disappoint! I wanted something different and new for my reception backdrop and you and your team spent countless hours coming up with a new backdrop all within my budget too! Thank you so much! I would highly recommend Utopian events for any event decor and florist needs you have!
Roshni Thakarsey
December 31, 2015

When you're looking for one of the best decorators Shushil is the person to contact. My wife and I loved the decorations! So many of our guests came to tell us how beautiful every event looked. While I was in Philadelphia, PA and my fiancé in Columbus, GA wedding planning wasn't easy. Shushil held several web meets with us to go over decorations, examples, and layouts when we couldn't come down to his showroom. This really helped put our mind at ease to have an understanding of exactly what to expect. His decorations and style are gorgeous and I can honestly say having real flowers makes a huge difference. He pays great attention to detail to make sure each event looks polished. He knows what he's doing when it comes to decorating and I would highly recommend working with him.
Ricky Pravin Patel
December 28, 2015

As a Wedding Photographer – Utopian Events is an amazing vendor to work with.
I worked with Shushil + his team earlier this year and he was amazing!!! He worked with me the month of the wedding to finalize timelines, confirm changes and he was so attentive in coordinating certain aspects to help me as a photographer. He understood many aspects that go beyond the client's vision. He had clean pipe and drapes lines across the room, which is always a pet peeve for me when they are messy or crooked. The stage was exceptionally wide and tall allowing for me to shoot seamless – No exit signs or ceiling exposed on the top or the sides of the reception stage. A decorator that thinks about the final product across the board, for the Video and Photography team. He was ALWAYS on site, to help to out and make sure the scene I was shooting in was perfect.
I could not be happier with the job he did in seeing how he turned the client's vision into a reality to make the ceremony and reception into pure perfection! Shushil was super friendly and easy to work with. He made sure that anything we could have needed that night was taken care of before we even realized we needed something. He was super organized and I was not worried about a single thing the whole day & night. I highly recommend him!
Erum Rizvi
December 21, 2015

My experience with Shushil and his team at Utopian Events is one that I will never forget! From the early planning stages to the weekend of our wedding, he and his team were highly involved and very eager to make sure all of our expectations were met. Before we had even met with Shushil for the first time, he had already scoped out all of our wedding festivity venues and had a plan in mind. He made sure to take into consideration any requests or concerns we may have had without taking away from the look of the decor. I still am getting compliments on the decor from our wedding weekend and am so glad that I chose to go with Utopian Events for our Savannah wedding. Shushil is incredibly talented and has a natural eye for decor design (not to mention he is so fun to work with!) I can't thank this team enough for a breathtaking weekend.
Linda Chavda Patel
Novemer 3, 2015

Shushil, Angelica, and the staff of Utopian Events,
We could not be more pleased with all your hard work, effort, and artistry in helping shape our wedding events. One would think it'd be harder finding the perfect everything for a bride who has envisioned her wedding day from childhood, but I think its probably more difficult to create a work of art from a blank slate without little to no guidance from your bride to be. That's exactly what I feel like you did for me. I had visions of how I would want a small intimate wedding, but that's in another life, with a different bride and a different groom with each of us having MUCH MUCH smaller families. We wanted our parents to have everyone they wanted at the wedding and have all of our closest family and friends present- a small intimate wedding was going to be as likely as being on the roads of India without passing a cow (or farm animal of some sort) as well as a Tata truck sharing the same road as you- which is to say, IMPOSSIBLE. With the growing numbers, all ideas of how I wanted the mehndi, wedding, and reception flew out of my head. I had NO idea what I wanted. You were so incredibly patient and helpful in aiding me in the decision making process from colors to centerpieces to arrangements. You kept on pushing through when our 300-400 guest wedding went to a 600 guest wedding. You gave me ideas of table arrangements to help maximize space to allow guests to move around while still seating everyone comfortably in a venue that was not necessarily intended to ever seat that many people. The wedding and reception looked ABSOLUTELY INCANDESCENTLY PERFECT. I knew, just based on our meetings, that you all had your team together, and I didn't have a thing to worry about. It was nice, however, to put that faith in a vendor when you feel like there are 12 million things to remember/do and find that my faith wasn't misplaced. Angelica, you were in charge of the team the day of and everything went beautifully. The room was flipped in the 4-hour window, which is no small feat, and ready on time for guests to be seated for the reception. The reception was absolutely MAGICAL from the foyer décor to the main ballroom. You completely transformed the room so much so that if felt like we weren't even at the same venue. It was perfect. I can not thank you all enough for your hard work, patience, and invaluable guidance on everything décor as well as the best way to accommodate our ever increasing numbers which wasn't even actually part of your job- that didn't keep you from doing everything you could to make our big day perfect. Thank you all from the bottom of our hearts. We'll be sure to spread the word! You're a gem we can't keep to ourselves.
Anita Patel
October 18, 2015

Last month we hosted a pre-wedding celebration for our son and new daughter-to-be. This event included Mehendi and Sangeet and I am so fortunate that I found Shushil Patel to bring his decorating skills to transform the Summerour Studio venue into an amazing space. Our guests were completely impressed with the gorgeous decor and beautiful accents. Shushil took my ideas and translated them into a most impressive reality; I told him I wanted something elegant, sophisticated yet traditional and he delivered on every level. And I will never forget the fabulous surprise that he threw in that brought happy tears to my eyes – it was so heart-warming to walk in and see the event space in all its beauty, all thanks to Shushil's hard work with the backdrops, the floral arrangements and so many aspects of the decor. Shushil came highly recommended to me and he did not disappoint at all. In fact, he went above and beyond what I expected and I look forward to working with him again when we are ready for the next wedding in our family.
Priti Kohli
October 18, 2016

Where do I begin? Shushil and his entire team at Utopian Events were absolutely wonderful to work with for our wedding. Not only does Shushil have an incredible creative vision, but also a sincere passion for what he does that helped make my wedding dream a reality. We were initially nervous about planning our wedding in Atlanta all the way from our home in New York, but Shushil's ability to work with us to arrange every detail of our décor remotely via phone calls, web conferences and countless emails was remarkable. He and his team truly can bring a picture to life – the Mandap design, the incredible colors, the centerpieces, the floral arrangements, and so much more – and we can't thank them enough for their flawless execution, especially given some unusually tight time constraints.
All Shushil needed from us was some vague Pinterest-inspired ideas and suggestions, a few "must-haves" and an approximate budget. He took it from there – he immediately understood what we wanted and used his experience and creativity to work with us build upon that vision and create a picture-perfect wedding. He often drew inspiration from seemingly insignificant elements, coming up with great ideas we could never have come up with on our own. We were so pleasantly surprised to see how much he cared about his product, and were shocked by the level of energy, thought and consideration he put into our wedding, treating it as if it were no different from his own. In the final stressful weeks leading up to the wedding, Shushil had us completely at ease, and we knew that we were in good hands and had nothing to worry about. He was up literally all night setting up for our early morning wedding ceremony…and while he was running around making sure everything was all set, he still found time to stop and not only bring me breakfast, but feed it to me personally. Who is this guy and where did he come from???
Again, we can't thank Utopian Events enough for their impeccable work, craftsmanship, dedication, and attention to detail. We were thrilled to see how well they worked with our other vendors in a coordinated effort to make our event a huge success. We were smiling ear to ear as we entered the ballroom before our wedding ceremony and reception, and our guests were just as awe-struck by the beautiful and elegant décor. Needless to say, I highly recommend Shushil and his team at Utopian Events to ANY bride.
Thanks, Shushil!
Sejal Patel
October 14, 2015

Dear Shushil and all staff/crew of Utopian Events,
I do not know where to begin or end…There are so many happy and positively overwhelming feelings when I think back to my wedding weekend and see pictures. These positive feelings had to do so much with all your hard work! I had a some crazy unconventional ideas from the start that Shushil completely embraced and threw himself in. This was the first sign that this company was the perfect fit for us. All of the events from Garba to the wedding to the Reception turned out absolutely magnificently PERFECT. Shushil and his team out performed all of our expectations with just every aspect, especially the GORGEOUS blooming fresh florals!
Furthermore, I appreciated Shushil going the extra mile to make the events perfect. He brought the garba mela truly to life with larger than life rangoli, street style eating stations, and gorgeous lanterns! Then there is the WEDDING – you and Angelica went all out with peaches, grapes, succulents and so much more to create the most beautiful florals I have ever seen. The mint and green theme with organic feelings was so unconventional, and you brought it to LIFE. All building up to the reception we were even more blown away by all of the florals and centerpieces.
In summary, Shushil and his team brought my vision to LIFE for 3 days in a row with every day taking my breath away. He has made myself, my husband and most importantly my parents so very happy with everything he did. We cannot thank you enough for all you have done for us, and I hope we are blessed to work with you in the future! Cheers to a very professional yet fun group of creative individuals who made my wedding weekend an absolute dream come true fairytale! I could not have been happier.
Love Always,
Avani & Milind Patel
October 9, 2015

Dear Shushil and Utopian Events,
WOW! Nakul and I can't thank you enough for making our wedding day absolutely amazing. From the time we walked into the room, we could not believe our eyes. Everything was perfect and just as we had envisioned it, down to the details. The consistent and regular planning meetings before the wedding to capture the smallest of the requirements and the ability to go the extra mile to accommodate our requests was very appreciated. From the Mandap, to the aisle way, florals and estate tables, just spectacular. I would like to say that you out did yourself by conceptualizing, designing and delivering the best Mandap ever. Our guests are still raving about how beautiful the décor was. Many said it was the most beautiful wedding that they had ever been to.
I cannot thank you enough for the endless amount of memories you provided to us. We will definitely miss all the BHARAAY BHAARAAY jokes with my mom and of course all the delicious snacks you provided us at our meetings! We would highly recommend Shushil, so easy to work with – on point and deeply invested.
Shenal and Nakul
October 2, 2015

Working with Utopian Events was a fantastic experience and it was one of the best decisions I made during my wedding planning. When I meet with Shushil, he was very professional and personable. I had a vague idea of what I wanted for my wedding decor, but Shushil was able to bring that vision to light. He was also more than willing to work within my budget. The communication was great as he promptly responded to every phone call and email during the planning process. The ceremony and reception were decorated beautifully and I couldn't have been happier with the all of the arrangements, centerpieces, bouquets, and linens. Shushil was also kind enough to work with my venue when there were a ton of last minute changes to my outdoors ceremony due to the weather. Not only did Utopian Events meet my expectations but also they far exceeded them and I would highly them for anyone planning their wedding.
Buchi McCrea
May 19, 2015

After reviewing Shushil's website our initial expectations of his work were quite high. The photographs of other weddings that were available for review were so beautiful it was hard to tell if they were for marketing purposes or if they are real weddings. After meeting Shushil for the first time my wife and I were instantly placed at ease by his professionalism and attention to detail. We became very excited after listening to what possibilities he could create for us for our event. As we only had five months for preparations we were concerned that time would limit our options. Shushil proved to us that with him on our team our concerns were unnecessary. As we lived out of state from our event we trusted Shushil to handle all of the preparations independent of our watchful eyes. To our delight Shushil masterfully crafted our event into the wedding of the century at the Alpharetta manor golf and country club. He showed us that anything was possible, and was able to deliver all of our requests in time for the wedding. In fact Shushil provided such excellent service that the services of any other vendors was not required. Shushil took care of everything with impeccable taste and vision that left our guests delighting in their experience and praising his merits for months. Shushil if you're reading this my wife and I were greatly touched by your efforts and are grateful for giving us a beautiful memory to be cherished for all time.
Matt and Sonya Klima
April 21, 2015

Utopian Events was one of our favorite vendors for our wedding. Shushil was always on top of plans and making sure everything was done on time. He was patient and so easy to work with. We planned out wedding long distance and in less than 3 months and met with Shushil and his team 2 weeks before the wedding. In spite of this, he made everything work for us! While on our way to the walk through, Shushil and team helped me fix my flat tire so I could make the meetings on time, what more can you ask for?! And to top it all off, he suggested all of our other awesome vendors that we loved working with. I would highly recommend utopian events for anyone that wants to make their wedding memorable and hassle free:)
Shalini Boggarapu
April 16, 2015

To Shushil and the entire Utopian Events staff–
I had put off selecting a décor vendor for my wedding because I was anticipating it to be somewhat of a dreadful process because I have very particular taste, I wanted to stick to a budget, but I also wanted my wedding to be grand–quite a combination, right? In our initial phone conversations, I knew Shushil would be able to handle my particular taste especially because when I would throw out an idea, he would respond with ways on flushing the idea out to truly make it come "alive". I was set on incorporating a Mardi gras theme into my reception décor and the way Shushil made that idea into a reality was unbelievable–truly stunning!
As for budget, I can honestly say I never felt that Shushil wanted me to add décor elements simply to increase the package total. I felt very comfortable talking to him about budget, which I believe to be a very important quality in a vendor. He always provided me with a range of price options so I never felt that I was missing out on quality or pressured to choose only high priced items. Every dollar spent with Utopian Events was well worth it and I can honestly say, you will not regret what you spend with this fabulous designer! What really sealed the deal for my family and I was the site visit. Shushil and a staff member drove to Mississippi to check out all of our venues–this was such a critical step and I honestly don't know how anyone would feel comfortable working with a décor vendor without having them do a site visit. Shushil spent hours talking to my parents (bill payers!) and I about the décor for each event, what things we should add to increase the "wow" factor, and what things we could possibly do without. By the end of the site visit, we ended up upgrading all of our initial décor selections based on our own volition. We felt extremely comfortable doing so since we were so confident that Shushil and Utopian Events would deliver–and boy, did they deliver, all right!
Another important quality about Shushil that I must brag about is his communication style–Shushil would respond to my texts, e-mails, and phone calls instantly! I cannot emphasize how important this is especially for brides who want to be kept in the know throughout the entire planning process. Sometimes an idea would pop into my head at midnight, I'd send Shushil an e-mail right then and have a response by the time I woke up in the morning–this is just another telltale sign of what a high quality vendor Shushil is.
Overall, I encourage every bride to contact Utopian Events if they want their décor planning to be stress-free yet uniquely phenomenal. Utopian Events turns ideas into reality and I am so grateful to have been able to work with such a fantastic vendor.
All the best to the team!
Simi Mittal
December 30, 2014

Shushil, you and your team did a wonderful job at our wedding!! It was beautiful and exactly what we hoped for. From the first day we met, you made us feel comfortable and you worked with our budget. You catered to our every need and took all our ideas and made them come to life!! You truly went above and beyond to make our wedding day a success. Thank again for all your hard work!!
Tommy Cherian
November 20, 2014

Utopian Events offers today's brides a plethora of gorgeous options for their weddings! Their attention to detail is divine and we absolutely love photographing their details! Their designs are tasteful, unique and deliver a wow impact  that any bride would be lucky to have on her wedding day. The owner, Shushil, is a family man and understands the importance and intricacies of these events. If you want something that is different from what other designers are offering and you want your event to stand out as something unique, Utopian Events should definitely be on your list to meet with!
Alicia Damico
November 18, 2014

Shushil went above and beyond my expectations! He has an eye for decor and is great to work with. I was stunned when I saw my room for each event during my wedding weekend. He's able to pick up on what your personal style is and put together a perfect match.
Neha Thakor
October 28, 2014

Samir and I wanted to say Thank you for everything you did during our wedding.  You truly brought to life the vision we had for our special day! From our very first meeting we knew that you and your team would make our dream wedding happen, and not only did you make it happen, you managed to exceed our expectations by far, every day of the wedding. Shushil, you were amazing to work with, your warm personality always lightened our stress. Your dedication and passion for what you do is definitely reflected in the work you put forward. We are truly grateful to have had the best wedding team possible.
Anisha Haji Gillani
October 28, 2014

Dear Shushil and Utopian Events Team,
I do not even know where to begin to express my gratitude towards you and your team; you guys were nothing less than the perfect team. We have known you for almost a year now and I remember since day one when we came to your office, you have done nothing but please and amaze us with your wonderous ideas. You never said no to us and catered to our every request including the om/cross symbol that you thought of on your own how to execute our vision, which meant so much to us. Not only did you recognize our vision, and us as a couple but added in several personal touches, which will remain with us for a lifetime. Just to name a few which brought smiles to our faces: extra pearls on the estate tables, om/cross sign, candles, the mandap, sweetheart table, chandeliers on stage, bridal bouquet, pillows from Friday, centerpieces, polka dot ribbons, S & J monogram on the aisle and much much more! From day one, my request was extremely minimal flowers and Shushil did the best job any decorator could do without flowers- it was phenomenal and we could not be more thankful. This is something we will remember for life and have pictures with us forever and every time we look at them we will remember Shushil and his team at Utopian Events and how amazing they made our wedding weekend and we would recommend them to anyone and everyone. Thank you once again for making everything so gorgeous, perfect and more than we could have ever asked for. You have also become a dear friend and that is something we will always keep with us- your hospitality is what kept us smiling and wanting to visit even after the event was over. We are so honored to have had you been a part of our day,
With Love,
Jibin and Sonia
October 9, 2014

Shushil & Utopian events were used for both my brothers' engagement party and my sisters wedding in Atlanta. The professionalism of Shushil and the vision he has is unbelievable! He will make sure that your event is exactly what you want. We made changes to my sister's decor a week before the wedding thanks to Shushil's input and my sister didn't see the changes until the morning of her wedding. She was very happy with the décor. We were so impressed and happy with his work that I have been recommending him to friends in the area non-stop! My family already knows who will be the decorator at my wedding!
Prianka Patel
October 8, 2014

I always love hearing that a client of mine has also chosen Shushil of Utopian Events. Utopian always shows up with original and lavish décor that makes the backdrops to my photos absolutely amazing.
Thanks Shushil!
Derek Wintermute Photography
October8, 2014

I had the honor to work with Shushil and staff during an event in April. It was the first time I had this amazing opportunity and was thrilled with their positive attitude and extreme talent. I spent several days working with the entire staff. Each day I saw talented people working together in harmony. Their floral and decor were over the top, what they created was absolutely brilliant. Each staff member at Utopian Events treated other vendors and staff with respect and concern.
You have found the event planner and design group that will take your event to the top of the charts…. Robin (Luminari Candles)
Robin Forbes
October 8, 2014

As a full service caterer and event planner, I have the option of working with many other vendors and designers. My favorite to work with by far is Utopian Events. The staff is on time, excellent to work with and I know our mutual clients will be incredibly pleased with the full production! Their selections, equipment and vision are simply at another level! As a person I've become friends with the owner, Shushil Patel and love, love, love him!! Always a smile, a kindness and an honest approach I appreciate. I have incredible respect for Shushil and all of his staff at Utopian Events!
Dannella Burnett
Owner, Oakwood Occasions
Dannella McWilliams Burnett
10.7.14

Utopian Events is the best!! Shushil and his team are awesome in every way. As the design expert in our field he yields such impeccable style, taste and creativity. I adore and admire his work. He never ceases to amaze me.
He is not only a friend but also a reputable vendor that I would recommend time after time. Get ready for a truly amazing utopian experience.
Monica Jackson, Executive Director
Extraordinaire Affairs & Events
Ocotober 7, 2014

I had the pleasure of being one of the first Garba Utopian Events ever decorated. At the time, his decorations were the most beautiful and elegant I had seen. Over these 11 years Shushil and his team have continued to capture the beauty and importance of all types of celebrations. His ideas and finished products are second to none. I will use Utopian Events for all major events!!
Rakhi Patel
October7, 2014

I fell in love with Utopian Events' work the minute I saw a wedding video highlight when checking out a venue. As soon as I started talking to Shushil over email I knew he was the one I wanted doing our Mandap and decorations. It took a few months before we got a venue finalized and during that time Shushil kept in touch with me via email, which I greatly appreciated. As soon as our venue was booked I had my parents meet him and they instantly liked him as well. My father and I liked him the best out of every decorator we talked to because he was completely up front with all of the pricing. We knew exactly what he was going to provide and the costs associated with it, which no other company did (everyone else gave us an approximate amount for the total cost). He also gave us a copy of the quote, which no other Mandap/decorator was willing to do. This was a deal breaker for my dad and I. We knew we could trust him and that was huge when it comes to planning a wedding.
When we started planning, I thought it was going to be difficult because I lived in Philadelphia and the wedding was in Atlanta. We only had a few trips to Atlanta planned throughout the year and Shushil was extremely accommodating of this fact and really worked with us around our hectic schedules. He's very willing to meet on the weekends, as he understood that's the only time I'd be in Atlanta. He even met us over Memorial Day weekend last year even though he had a giant wedding during that time. He is also very connected in the wedding business and had great recommendations for our DJ, Photographer, Caterer, and Cake.
The entire decor for our wedding weekend was absolutely spectacular! The Mandap was beautiful with gorgeous lighting. All the centerpieces were magnificent. The colors were perfect! The Utopian Events team took care of everything the weekend of and I didn't have to worry about a thing! I gave Shushil everything I had for the wedding (programs, dandiyas, escort cards, etc…) and he took care of it all. He made the weekend worry free for my dad and myself. The team worked through the night on Friday to get the Mandap ready for Saturday morning and they were never late with finishing any of the setups.
Overall working with Shushil and the Utopian Events team was stress-free for me and was the one of the best decisions I made for our wedding. Shushil is extremely trustworthy. You won't get hidden charges crept up on you at the end like other people in the business and the finished product is spectacular. The team worked really hard for us and we greatly appreciate it as it made our wedding perfect for us. Thank you for a beautiful wedding!!
Lisa & Matt Buckle
September 11, 2014

Shushil,
We wanted to thank you for everything you and your team at UE did for our wedding weekend. Everything turned out fabulous. During the entire planning process, I had so many questions for you. Shushil- you were so patient with me, answering all my emails, texts and calls and even setting up skype sessions. You would make me laugh when I was stressed and overwhelmed. It was hard to envision how all the decor would turn out but I can say something with full confidence- it was breathtakingly stunning and more beautiful than my family or I imagined it would be! Your work never fails to amaze. You completely transformed the ballroom from the wedding to the reception and all of our guests as well as the Woodland Hills staff were surprised! It was wonderful working with you. Special thanks to Angelica for my beautiful bouquet! Again, thank you all so much for everything!!! You made all my dreams of having a fairy tale wedding come true!
Meera and Anand
Cordova, TN
September 4, 2014

Dear Shushil – Where do I even begin? From the first time we worked together during my brother's wedding and my engagement, I knew I was working with a premier wedding decorator. So when it came time for my own wedding all the way in Mississippi, there wasn't a doubt in my mind as to who could make my wedding dreams come true. Shushil, you and your fabulous team at Utopian Events made my Mehendi party seem like a set of a Bollywood movie. As for our wedding – it couldn't have been more beautiful. Thank you and your extremely professional team, in turning our visions, into a reality. You were a pleasure to work with, you are a man of your word, and you're dedicated in making sure your clients are happy. You go above and beyond – further than the extra mile, and I am lucky to have had the opportunity to work with you! Keep up the amazing work!
Lots of Love,
Aneesa & Paul Singh
August 20, 2014

We wanted to say THANK YOU for everything you have done! You and your team are truly phenomenal. We had no doubt that you guys were amazing, however, you still managed to shock us with how beautiful everything turned out. It was difficult to picture how each event would look when we met to discuss everything or when we had a webinar, however, you truly exceeded our expectations. Numerous people have told us that the decor was amazing! The Ritz-Carlton team said themselves that they were shocked that was their ballroom! The way you and your team turned around the ballroom from the Sangeet to the Wedding Ceremony, it looked like two different ballrooms! As soon as we had walked into the venue for the reception, our jaws dropped! The room looked stunning. You have truly made this our dream wedding! Thank you so much for working with us, we loved working with you!!
Aki Manglani
August 12, 2014

Hiring Shushil's Utopian Events team for our wedding decor was the smartest decision we made.
Shushil and his team were incredibly professional and provided for a stunning event. My (now) wife and I met with Shushil to describe our vision for the event and he understood what we were looking for. He was able to cater to our special requests and executed them brilliantly. We requested for a leaf Ganesh to be featured at our Ganesh table and Shushil's team custom built a tall leaf Ganesh that was beautifully upholstered. Since we opted for our pastry team to make cake centerpieces, Shushil was able to elevate the pastry team's beautiful work on custom boxes that made our event tables tastefully pop.
If you're looking for a high-end team to grasp and execute your vision, you would be wise to hire Utopian Events.
Thank you Shushil & Utopian Events for doing a spectacular job!
Naveen & Shaylee
April 19, 2014
The Ritz-Carlton at Amelia Island

My favorite Décor Team:
Where do I even begin to thank you and your amazing team?! Honestly, a testimonial/a thank you/appreciation gift etc… nothing can do justice in comparison to what you did and created for Amit & I during our *perfect* wedding week!
Shushil had a huge job coming up for him on thanksgiving weekend. We had a traditional Hindu Punjabi , which was basically a 4-day fiasco with back to back events! Shushil & I only met a hand few times to figure out what was my vision for this wedding & how Shushil could make it into reality.
My favorite part about working with Shushil was that in our 2nd meeting we came up with a proposed estimate, and from there on out and until the day of the wedding, not a single dollar was added to the estimate, and he made sure that no surprises ever came my way! With a vendor as big and important as Shushil, my husband and I were afraid of last minute (& possibly huge) charges coming our way, but not ONCE did Shushil try to throw curveballs at us. In fact, he made sure that we stayed within the budget at all times and altered a few things here and there to assure that the event was still going to be flawless!
We literally just planned and planned and planned A LOT in the last couple of months before thanksgiving weekend! Shushil put a lot of thought and action into planning the slightest details i.e. colors of the event to not be so matchy matchy with my outfits. I brought our outfits in on one of our meeting and we picked colors in my outfit that was so faint in order to make sure that they would reflect well with everything else!
To shed some light on the actual DÉCOR, wowza!!!!!!!!!!!! I am speechless even till this day every time I look back at pictures. Everything was beautiful! From the simple clean crisp Mandap setup to the outrageous reception décor, and the colorful Mehendi set up! I can't decide what was my favorite because everything was so gorgeous, and well thought out. As mentioned before, choices of flowers/linens/center pieces were put together so nicely. Whatever flowers I requested for my jai mala, my bouquet, my centerpieces, Shushil went above and beyond to have them exactly how I wanted PLUS MORE!
My mother in-law is still raving about the jai-mala and the freshness of the jasmine garlands in it, as well as on the Mandap & my hair. Small elements that made such a huge difference! Love love love it!
For the ceremony, one of my other favorite moments was the memorial Shushil set up for my father under the tree by the Zen garden on the Grand Hyatt rooftop (where our wedding took place). I lost my father very suddenly in Apr 2013. To move forward with this wedding without my father was already one of the hardest things I have ever had to do, but with the love and support from our friends and family, this wedding was made possible. Shushil was not only a vendor during this wedding process, but became a close friend and was ridiculously supportive in all the hardships & the good times that came with the planning. He himself suggested wanting to put together a small memorial set up for my father with a candle, a photo frame, rose petals and a hanuman ji statue. He set this up in such a manner that my father would be the first person I would see as I walked down the isle towards the Mandap. It was absolutely beautiful and so thoughtful, and not to mention, very sweet of Shushil to incorporate that in our wedding ceremony!
The ceremony took place rooftop at the Grand Hyatt. Shushil put together the perfect set up – it was so clean and crisp and we made sure that the natural outdoor beauty spoke for itself instead of adding too much extra jazz to the Mandap! It was literally PERFECT.
Lastly, to share some insight about the reception décor –Amit was just in awe at how PERFECT everything looked, we knew it was going to be amazing, but just didn't realize HOW perfect and amazing! Amit and I were blown away by the estate tables, the center pieces, the dance floor, the backdrop. Shushil and I spent a handful of meetings planning and finalizing the estate table center pieces as well the backdrop and even in spite of knowing what I had picked out, I had no idea how beautiful everything was going to look in person. The colors were beautiful and the center pieces estate tables were OUTRAGEOUS!!! From our unique GORGEOUS backdrop to the details of our estate tables & center pieces, everything was beyond perfection. The colors, choices of flowers, linens (overlay and underlay), creative use of orchids on the backdrop, tufted backdrop pieces, chandeliers, and a million gazillion candles everywhere … honestly if it wasn't for Shushil's expertise & creative juices, I don't think I would have ever been able to pull such an amazing night off for our guests! Needless to say, every single element of the décor/flowers/linens EXCEEDED our expectations!!!!! Thank you thank you thank you! You literally tapped into my mind and brought everything to reality and our guests were blown away. We absolutely love and adore you, and obviously your work! We rave about you to everyone and hope that you continue to create magical events for everyone. If someone has to even think twice about choosing you as their décor vendor, then they are CRAZY! Thank you again for everything!!!!!
Abha and Amit Verma
Atlanta, GA
February 13, 2014

Shushil and his team at Utopian Events made my wedding weekend exceptionally fabulous! Every time I walked into the room it was better than I could have ever-even imagined- it was more than a dream come true and I could not believe how amazing it looked. The entire weekend the most comments I got were about the fabulous decor. Shushil and his team went above and beyond to fulfill any request I had and always went the extra mile to make it look better than I could imagine. They were able to see the vision I wanted even more than I could see my own! They were ahead of schedule with everything that is amazing since I had such a tight schedule. They impressed me with being far more ahead of being on time and making the room more fabulous than I could have ever thought. His team is as equally wonderful as him and works extremely hard. I could not be more thankful for everything they did and don't know how I could ever return the favor to Shushil! He made my event a dream come true!
Sonia Amin Thomas
November 18, 2013

Shushil and his team brought my dream wedding to life and I am in awe every time I look at the photos! I found Utopian Events online after I was conducting a Google image search of flower arrangements to show to potential florists. I happened to come across an arrangement that I fell in love with and it just so happened when I clicked on it I was directed to the Utopian Events website. As I began looking through the website I was absolutely amazed by the extravagant decor. I noticed that the company's specialty was Indian weddings but nothing on the website indicated that non-Indian weddings would be turned down. I decided to give them a call and I am so happy I did because I can't imagine anyone else being able to do what Shushil did for our wedding.
One of the most important aspects of our wedding was that it was a combination of Iranian/Western traditions, so I needed a designer who could design with this in mind and someone who could design the decorated spread, which is a part of the ceremony, and is called "sofreh aghd." We provided Shushil the items that go on the spread and he was responsible for the design. This was going to be his first time designing a sofreh but based on the work I had seen of his I had no doubt that he would do an amazing job. Shushil created the most beautiful spread and my guests could not stop taking pictures of it the entire night! Along with the spread, every other design detail was magnificent! Shushil and his team had 1 hour to flip the ballroom from the ceremony to the reception, which is not a lot of time for the amount of decor we had, but they did it and did it an amazing job. I remember walking into the ballroom after it was prepared for the reception and feeling like I was having a dream about my fantasy wedding.
I am utterly impressed and grateful for the time, effort, and passion Shushil put into his work. From the moment I met him I could sense that he loves what he does and he cares about his clients. It was a relief to work with a designer who has impeccable taste and tremendous talent because I had no doubts that Shushil would create a beautiful wedding for us. I had very high expectations for the decor of our wedding and Shushil and his team not only met but also exceeded all of them!
Elham Bagheri
November 18, 2013

I am sorry, I am writing this review after 4 months of my wedding and after getting and eating your chocolates but I would like to say that i really loved the decorations and extra effort that you put in my wedding. I believe if you can describe the type of wedding you want, Shushil can make it happen. (For a very affordable price  😉 ) It is not a pleasure but a great experience to work with someone like Shushil, He is a very honest and a genius designer. I can write many more things about his humor but I dont think it will be appropriate to discuss that here.  😀
Nirav Patel
November 14, 2013

Mr. Patel. Your Promised me a beautiful and memorable day and you executed that and gave me so MUCH More!  🙂
The planning and the execution went flawlessly. I cannot recall any aspect of the wedding plans going wrong especially when it came to our space décor and floral designs. The Crew was very professional and polite (which is rare these days). They arrived ahead of the expected time to set up (which is what The Utopian Events Team is known for). The team had more than enough décor and chairs to handle the overflow in the event that more guests than we're expected attended. The tables were positioned properly according to the discussed diagram, tablecloths were all distributed evenly across the tables wrinkle free (which is one of my mother and husband's pet peeves – Shushil executed that flawlessly – as he states: "those are my standards"). The chairs were comfortable and sturdy enough to safely handle our "heavier" guests. The Chiavari chairs matched the overall color scheme. The centerpieces were worthy of a wedding magazine photo shoot, which was a dream come true to me. Mr. Shushil Patel and his crew were able to make a plain room (which was our case) look like a million bucks. My wedding was fabulous, my décor was beautiful, and I owe it all to the Utopian Events Team.
Imen Melli
November 13, 2013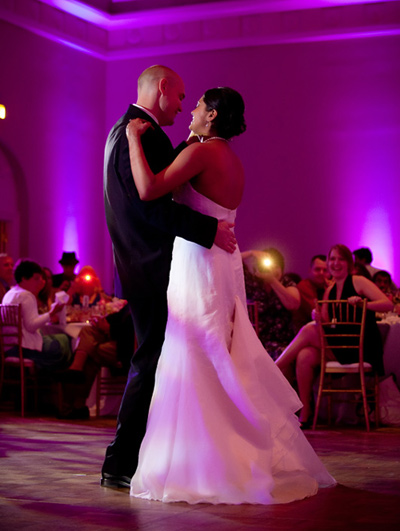 Dear Shushil and staff,
After getting engaged, I didn't think twice on who I would work with for my wedding decor – I immediately called on Shushil! The relationship we developed 5 years back when we worked together for my sister Bindi's wedding never stopped. Shushil became a close friend to many members of our family and I would not trust anyone else with the details of our wedding. I was already very impressed with his professionalism, attention to detail, eye for style, and creativity. Most importantly, I knew he would always listen to our desires and thoughts and do his absolute best to reflect those in his work.
When we met to discuss our wedding, I was shocked to see the growth in his business! In 5 years, the variety of decor to choose from had increased beyond belief and the selection was amazing. His office and warehouse where he stores his collection make it very easy to see what mandaps, backdrops, and other decor accessories will look like at your wedding. He even has lighting there so you can get the full effect! This makes the selection process easy – I was confident we chose the decor that reflected our style and could clearly envision what my special day would like like. This was particularly helpful for my husband, Matt, who had never seen an Indian wedding before.
We loved the addition of floral to Shushil's business. Florals really add extra depth and elegance to his already beautiful decor. Angelica's creations are everything from simple to elaborate, soft to dramatic, and they always complement the look and style of the chosen decor.
Shushil really guided us through the planning process and always had creative suggestions for how we could create a look that was unique to us. When he visited the sites for both the garba and wedding/reception, he really took the size, shape, layout, lighting and look of the hall into consideration before sharing his thoughts on how we could use decor to enhance its look. He wasn't there to push cookie-cutter decor on us! I could see his excitement as his mind filled with new, creative ideas that were perfect for our two halls.
When our wedding weekend arrived, I knew I wouldn't have to worry about Shushil and his team getting things done. They take care of everything perfectly and seamlessly without bothering the bride, groom, or their families. I will never forget the feeling I had when I walked into the garba hall. The bright colors, the fabrics hanging from the ceiling, the candles and flower details – it was incredible!! It was far beyond my expectations (which were already pretty high!). Shushil had done a few extra things as a surprise for me and that really made it special. He knew and understood our style so the extra additions were perfect! Our friends and family are still raving about how fun the decor was and how it set the stage for a fantastic evening!
The wedding and reception were no different – the hall looked fantastic and every detail down to the last rose petal was perfectly in place! The floral elephants Angelica created for the event were probably the most photographed things of the entire weekend! Coupled with the hanging diyas, jasmine torans, a beautiful Ganesh table, and a hand carved mandap, our wedding was beautiful and elegant – just as we had wanted.
Thank you, Shushil and team, for all your help!! You played such an important role is making our wedding dreams come true! It was everything we had imagined and MUCH more! I would not hesitate in recommending your services to anyone and will continue to refer family and friends to you. I'm so glad to have worked with you twice now and to have you as a dear friend.
Our best,
Bella and Matthew (Bride and Groom)
Dhansukh and Kashmira (Parents of the Bride)
June 2011
Columbus, GA

Call us at (678) 570-4443 or Email Us!
 Make it a lifetime memory – make it a Utopian Event!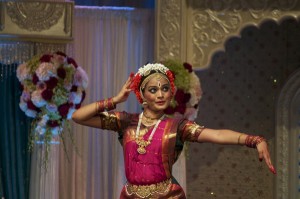 Dear Shushil and team,
What can we say? After seeing the over the top decor that you created for our special event, we were all speechless. Your attention to detail was exquisite, and made the day even more special.
We began preparing for Preeya's Arangetram almost 2 years ago, and throughout the entire journey Shushil was there perfecting every detail regarding the decor. Shushil's talent and eye for detail made the decor look that much more amazing. He worked for hours and hours to prepare for that day and it was seen on the stage and also at dinner. Even now we receive compliments on our decor from families saying it was "exquisite", "elegant", and "magnificent". Shushil truly puts his heart and soul into his decor and that is why it turns out as marvelous as it does.
Not only does Shushil help with decor but he also helps with finding the perfect flowers to put in the right places. Shushil knows exactly how to make the event look elegant and not over done. He is willing to help with everything and anything even if it doesn't involve decor. He is truly dedicated to his work and to helping make everyone's special day that they have been dreaming about from a young age into reality. I know for a fact that he made our little girl's dream for her arangetram come to life and now at the age of 17 she is already telling us that she wants Utopian Events to be the decorator at her wedding!
We want to thank Shushil and Utopian Events for his magnificent job and we cannot wait to get the chance to work with him again.
Love,
Sanjay and Dharmistha Banit (parents)
Preeya Banit (daughter/ performer)

Call us at (678) 570-4443 or Email Us!
 Make it a lifetime memory – make it a Utopian Event!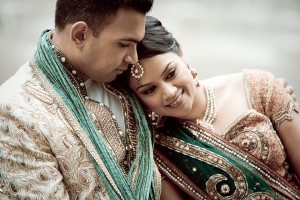 What can we say?!?! Words cannot express how impressed we were with Shushil and his team at Utopian Event's.
Throughout the entire process, he was consistent in the amount of creativity, elegance, and intricacy when it came to decorating our wedding. The decoration work he provided us was detailed, pristine and most importantly…. unique. Each aspect from mandap, furniture, floral, centerpieces, aisleway, lighting, was our personal wedding vision and not some cookie-cutter look from a catalog.
We cannot tell you how many people complimented our wedding decor, calling it "glamorous", "refined", "elegant".
In addition to the spectacular decorative part of the wedding, Shushil went ABOVE and BEYOND to help us in other areas. Whether it would be something as large as coordinating our cake order and delivery or helping us select our caterer; to something small like obtaining our garlands, or providing props for our Pithi, you always had a sense that you could go to him for help and he would ALWAYS come through.
Shushil's way of doing business is commendable. His number one focus is on ensuring that the bride and groom have nothing to worry about on their wedding day. It's truly admirable! Shushil is incredibly invested in each wedding and will ultimately provides his clients with a service and a sense of comfort that you will not find anywhere else. We honestly did not worry on our wedding day because we both knew it would be in good hands with Shushil and Utopian Events.
Thanks to Shushil and the Utopian Events Team!
Ankit & Priya Patel, Atlanta, GA
February, 2011

Call us at (678) 570-4443 or Email Us!
 Make it a lifetime memory – make it a Utopian Event!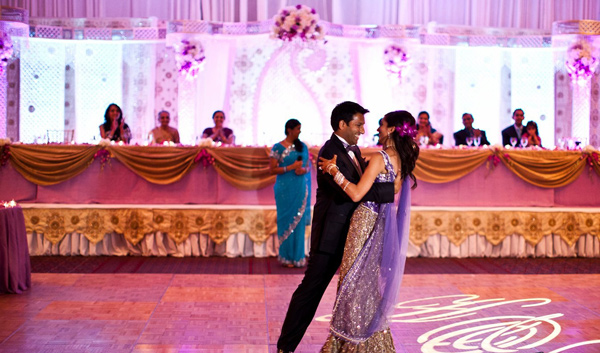 Shushil,
Aseet and I wanted to say thank you for making our dream wedding become a reality. The decorations were amazing, it was definitely more than I could have ever asked for. Your ability to deliver exactly what your client is looking for is impeccable. We had such a great experience working with you and have already begun referring you to all of our closest family and friends. Look forward to seeing your amazing work in the future.
With best regards,
Himali & Aseet
Chattanooga, TN


Call us at (678) 570-4443 or Email Us!
 Make it a lifetime memory – make it a Utopian Event!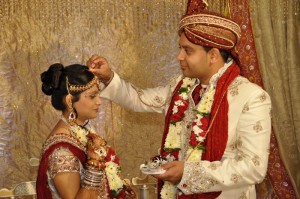 To Utopian Events,
When I needed advice on anything regarding the wedding, you where there for me! Shushil would take out time just to call me back or text back just to give me advise on how to handle the happy-stressful period of planning a wedding. Thank you for all your hard work you put into my wedding to make it as perfect as it was! Everything was so beautiful and organized! I recommend you to everyone! The friendly crew are very easy to talk to about what exactly is it that you what with the decorating. The decorating is very well done. Shushil knows exactly what he is talking about when it comes to decorating and mandap work! I have been to a few weddings recently and none of the mandaps are as good as Utopian Events. Utopian Events is very unique and no one can compare to their work and their understanding of what you as a bride want to make your day special!
Sarita Patel

Call us at (678) 570-4443 or Email Us!
 Make it a lifetime memory – make it a Utopian Event!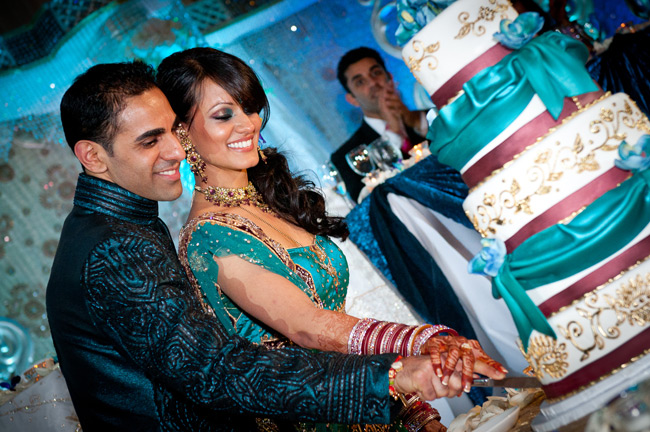 The entire wedding day was a blur for me, but the one thing I do remember and have been constantly reminded of after the wedding day were the amazing decorations. I was a bit worried about the color scheme for the reception because of the color of my lengha.
At the consultation prior to the wedding, Sushil ensured me that the flower colors, sashes, table covers we had chosen would come out beautifully – and they, infact, did! I cannot begin to describe how beautiful the room looked that evening and it put a smile on my face especially since there were so many other things that didn't go as planned. Infact, all of our guests loved not only the reception decorations, but also the mandap and sangeet set up!
Thank you so much for doing such an amazing job and decreasing my stress level on that day! I really appreciate all you did for us – not only in terms of the beautiful set up but also keeping everything within our budget! Hope to see you at sister #3's wedding as well!
Love,
Aakrash Ahuja and Neha Kakkar
Murfreesboro (Nashville), TN


Call us at (678) 570-4443 or Email Us!
 Make it a lifetime memory – make it a Utopian Event!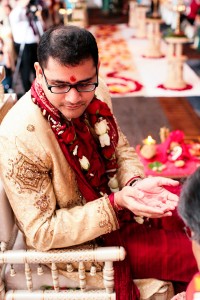 Hi, Shushil! We're so sorry that we missed you after the wedding. We wanted to personally thank you for everything you did. Your vision for our hall was inspired, and you and your team really brought it to life. You've been a joy to work with from start to finish. I hope you don't mind my saying this, but I now think of you as a bade bhaiya (I looked that up!). You have such a charming and endearing personality. You not only handled decor, your advice and contacts for other aspects of our wedding were also very helpful. Planning a wedding in a few months turned out to be a LOT more work than we'd ever imagined, but we're SO glad we had you in our corner. I was so nervous about adding some traditional elements that our parents wanted, but you pulled it off with such style and grace. I breathed a huge sigh of relief when I saw the room.
Gracias, aabhar, shukriya, nandri! Keep in touch and best wishes!
Jaimin & Seetha Modi
Atlanta, GA

Call us at (678) 570-4443 or Email Us!
 Make it a lifetime memory – make it a Utopian Event!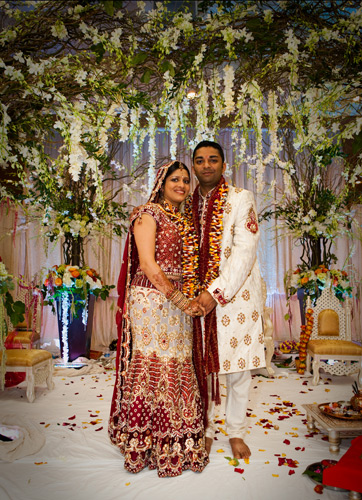 I thought everything was rolling along just fine with my wedding planning until I had to change venues unexpectedly. Looking back, changing venues was a blessing in disguise. My first decorator did not care to hear or implement what I had envisioned for my wedding. After I explained my frustrations to a family member, I was referred to Utopian Events and met with Shushil right away. During our first meeting, I felt an enormous weight lifted off my shoulders because Shushil completely understood my vision and I knew I would be able to trust him to perform the job in a highly professional manner. Needless to say, right after our meeting, I cancelled the other decorator and hired Utopian Events.
I've been to numerous weddings over the years and have seen some remarkable mandups and decorations, but they all paled in comparison to what I saw on my wedding day! In fact, I think saying the word "decorations" in this instance would be an injustice because the performance Utopian Events pulled off was so much more than that! The first time I saw the decorations I had to remind myself I was in the same venue as my jaw dropped because of how truly unique,
unprecedented, and full of life the decorations were! Even my husband who knows nothing of wedding decor was taken aback by how a simple venue he had been to a number of times could be transformed into something so magical. The garlands and the scent and colors of the fresh flowers produced an aura that vibrated throughout the entire venue!
In addition to how extraordinary the decorations were, Shushil and his
staff provided some much needed stress relief because I knew I could trust them before I even saw the finished product, unlike many others wedding vendors I dealt with. Shushil was incredibly patient and even let me rant about my frustrations with all the other aspects of my wedding!! In the end, I discovered an incredible artist and an incredible friend!
Anju & Pete Patel
Nashville, TN

Call us at (678) 570-4443 or Email Us!
 Make it a lifetime memory – make it a Utopian Event!
Dear Shushil,
We would like to take a moment to thank you and the entire Utopian Events staff for making our wedding celebration wonderful in every way.
From the very first consultation, you were bound with energy, ideas, and PASSION for our wedding, and you maintained this level of enthusiasm throughout the process.  Since
we do not live in Atlanta , we were able to have several phone and web conversations to finalize our plans, and you always made time for us.
Out of the many decorators we met with, you were the only one that we felt with 100% certainty would treat our wedding with such personal attention.  You treated every single detail as if you were planning your own wedding!
When the big day came, you orchestrated "flipping" the ballroom between ceremony and reception flawlessly, and our guests were blown away by what they saw.  We couldn't believe how beautiful everything looked.  There would be no  hesitation in recommending you to any couple who wants a stress-free experience, with guaranteed beautiful wedding decor.
We look forward to growing our friendship with you and your family.
All the best,
Rishi and Vinaya

Call us at (678) 570-4443 or Email Us!
 Make it a lifetime memory – make it a Utopian Event!
Choosing Utopian Events was one of the easiest decisions I made with regards to my wedding.  Shushil and the rest of the UE team are not only talented, creative and extremely dependable; they are innovative, passionate and always willing to up the ante.
They love what they do and that made it a very easy decision for me to choose them.  Aside from their amazing work and the beautiful mandaps and other pieces they have available, they also have so many ideas and ways to turn your dream day into a reality.
They became a part of my family and were just as vested in my wedding décor and theme as I was.  I probably changed my mind several times about various things, but Shushil never got frustrated and was always willing to work with me to make my day special and exactly how I wanted it to be.  If I did not absolute love something, he would offer suggestions and ideas of ways we could change it.
During the process of planning my wedding, I realized how pushy and unprofessional some wedding vendors could be.  I never felt that way with Shushil and knew that I could always be honest with him and trust that he and the team would do an amazing job AND they definitely did not disappoint!   The garba, wedding and reception décor all just blew me away. It could not have been more perfect.  On top of what we had discussed, Shushil and the team added special touches to the décor that tied everything in together wonderfully and just added to the overall ambiance.  I absolutely loved working with UE and would recommend UE to all my friends and family in the future.
Thank you for everything Utopian Events!! I really could not have asked for more!
-Rajul Patel, Savannah, GA
July 2010

Call us at (678) 570-4443 or Email Us!
 Make it a lifetime memory – make it a Utopian Event!
Dear Shushil:
"Breathtaking!", "Elite!", " Platinum Wedding!" were just a few of the buzzwords floating amongst the crowd during the wedding. Shushil, thank you for your time, passion, devotion and most importantly friendship during the wedding.
Rather than taking on a role of a wedding decorator, you provided true consultative services. Your end goal was to deliver a wedding that matched up to your unbelievable standards while maintaining the bride's taste and selections in mind.
For most brides, the décor is the most important aspect of her wedding. I interviewed many decorators prior to signing with you, but no one could match up to your immaculate wedding portfolio or the dedication you showed us from the first call. I especially loved the way you utilize textures and colors to maintain our Indian culture throughout without looking dated. Working with you was such an unbelievable pleasure, especially since you always made time for me, even if it wasn't relevant to the wedding. You told me from the beginning that you tend to spoil your brides…what an understatement!!!! The point I knew I had a true friend in you was when you stepped in and tried to make arrangements for me when I encountered problems with other vendors. You actually reminded me many times that the wedding was for me, which was hard for me to maintain while planning for 600 guests.
Now, to the décor. Shushil, no one has ever seen a backdrop as immaculate as the one you and your team created for me at the eleventh hour! The green bamboo structure lined with Thai blue orchid leis, dotted with peacock feathers, and centered with gorgeous floral arrangements made a statement that is still talked about amongst the Indian community! I only wish I could have taken the 30 foot structure home because it's a shame we couldn't enjoy the beauty longer. Days after the wedding, after I reflected on the event, I truly couldn't believe the most beautiful wedding I've ever seen was MINE! Your standard out of the box options are impressive, but you can create a unique vision into a masterpiece.
On the wedding day, I was extremely impressed with the touches you added at your own accord. I didn't even ask for a massive floral centerpiece at the Welcome Table, but it served as a great backdrop for guests taking pictures. You also added diya clusters to the stage, just to give it the right elegance. This was impressive in its own right because it proved that your goal was to deliver the best end result.  And that, you certainly did do!!!!
Lastly, my parents wanted to express their deepest gratitude to you. Even though they weren't an integral part of the décor selections, they truly felt you delivered above and beyond what they envisioned.You are a hidden gem who I brag about every chance I get because EVERY bride deserves an amazing experience parallel to what I had!!!
Thank you for our Platinum Wedding!!!
Bijal and Himanshu
Memphis, TN

Following a dream come true, fairytale proposal at the Magic Kingdom in Disney World, Keyur and I were in search of a decorator who would be able to create the perfect, fairytale wedding.  We had not been having luck finding anyone who we felt confident in being able to bring forth our vision and at the same time, produce an elegant and regal look.  When my sister introduced me to Utopian Events and Sushil, I knew right away that this was the one person that would not disappoint.
Keyur and I, while excited, felt stressed, with families traveling from out of town and the groom's side from out of state.  As we were getting ready to begin our garba celebrations, several friends and guests asked us if we had yet seen the garba décor, as it was looking absolutely stunning.  We became more and more anxious and were truly blown away when we walked into our ballroom.  We felt like a Prince and Princess walking in and the aura never left our sides the entire weekend.
Our wedding and reception mandap setups looked wonderful.  It was indeed elegant, regal, and perfect for me and my prince.  Our guests were just in awe of the weekend's décor and we heard about it for weeks after.  Sushil, our families and we thank you for your understanding of us, our vision, and for you and your crew's late night hours in preparing the most beautiful décor and for going beyond what we had asked for.  We truly appreciate everything you, the crew, and your family did to make the weekend so special!
Love,
Keyur & Sejal Thakkar
Raleigh, NC
About the Couple:
South Asian Bride – Keyur & Sejal Thakkar
Star light, star bright, first star I see tonight.  I wish I may, I wish I might, have the wish, I wish tonight.  This was the song Sejal was listening to as she gazed up at the fireworks display above Cinderella's Castle at the Magic Kingdom in Disney World, wishing her boyfriend, Keyur, could have been there to share this beautiful moment with her.  No later did she feel a subtle tap on her shoulder as she turned around to see Keyur coming down on his knee, holding a glass slipper and an engagement ring.  Having always dreamt of being swept away by her own Prince Charming, Sejal became a believer that night that fairytales can come true.  
Soon enough, Keyur and Sejal set out to plan their dream wedding, which was held in Raleigh, North Carolina.  Both wanted to keep in tune with their fairytale engagement and envisioned a royal wedding weekend full of candles and vivid lighting, a stunning complimentary color scheme, and extraordinary flower arrangements.  This vision was understood and brought to life by Sushil Patel and Utopian Events of Atlanta, Georgia.  After multiple web conferences and an on-site visit with the bride and groom discussing every minute detail of the wedding to ensure they were more than satisfied, Keyur and Sejal had no worries when the time came.  Sushil took over and the weekend's decor was nothing less than astounding.
For their garba night, Sushil used bright blue, pink, and yellow colors, traditional bronze statues and matkas, and an iota of lit votive and floating candles to create a magical glow.  The couple was taken aback by the décor and shared their love of dance and garba with close family and friends to live music provided by Natkhat, North Carolina's finest garba band.
The grand wedding consisted of a pearl-white "Jodha Akbar" crystallized mandap, which was transformed and opened up for the evening reception.  Keyur and Sejal's elegant vision was achieved via votives and floating candles illuminating the ballroom throughout the day, while hydrangeas, red and crème roses, orchids, and long-stemmed lilies were used to add extravagance and height to the high ceilings of the room.  In true fairytale fashion, the couple was swept away by a horse and carriage following the wedding ceremony.
Purple and gold were the colors of the night, as Keyur and Sejal radiated during their stunning dance entrance onto the reception floor.  Their passion was evident during this choreographed dance routine with their friends to a mix of hip hop and Bollywood music.  The night carried on with emotional speeches, a dance medley by close friends, and a personal slideshow from Sejal to Keyur.  The dance floor was soon permeated by vibrant family and friends, and never once did the energy simmer down as the DJ played a key role in selecting the best music.  The allure of the weekend was captured by the distinct eyes of Mahera Rana and her colleagues Antar Hanif and Zoshia Minto.  All guests received an ivory-colored Cinderella coach frame, which was used as a place card holder, and departed with unforgettable memories of an illustrious wedding weekend.
Wedding Details
Venue & Event Coordinator
Katherine Sholtis
Raleigh Marriott City Center / Raleigh, NC
Event Décor and Florals
Shushil Patel
Utopian Events / Atlanta, GA
Photography
Mahera Rana
Secondary Photographers:  Antar Hanif & Zoshia Minto
Mahera Rana Photography / Ellicott City, MD
Videography
Rakesh Parmar
Sarvaga Studios / Atlanta, GA
Caterer
Sunil Sadani
Rajbhog / Morrisville, NC
Music
Kumar Thakkar
Party Over Here Productions / Atlanta, GA
Make-Up
Pallavi Sharma
C'est Jolie / Clarksburg, MD


Call us at (678) 570-4443 or Email Us!
 Make it a lifetime memory – make it a Utopian Event!
Shushil,
Let me first start off by saying that you ABSOLUTELY made my dream wedding come true.  Everything looked so beautiful at all of my wedding events.  We appreciate all of the hard work and time you put into our wedding.  What I really loved was that I didn't have to tell you every single thing that I wanted as part of my wedding.  You brought your own vision and mixed it in with mine and created everything that I wanted without me even having to say it.
You are truly talented and have a gift.  I never had to worry about anything not coming together with you.  If there was a crisis, you dealt with it without me ever knowing about it.  You are so wonderful and easy to work with.  Anytime I had a question you were so quick to respond that I always knew from the beginning that I was not going to have to worry about anything.  My parents and I still  today receive compliments about how breathtaking the decorations at my wedding were.
I recommend you to anyone and everyone I know that is getting married and they have no question about your professionalism and talent after seeing my wedding.
I'm proud to have been given the chance to work with you and thank you again for making my wedding so beautiful and memorable.
Priya and Rajan Patel
Myrtle Beach , SC

Call us at (678) 570-4443 or Email Us!
 Make it a lifetime memory – make it a Utopian Event!
Dear Shushil: Creator of beautiful-ness,
How are you?
We just got back from our honeymoon yesterday. I LOVED everything you did for us during the wedding weekend. That was honestly the BEST mandap I've ever laid my eyes on 🙂
So original and So stunning!
My Mum had no idea I was would be arriving in a doli, her and everyone else were pleasantly surprised to say the least. There are honestly no words to describe my feelings as I floated in on your gorgeous doli, the entire room was absolutely beautiful. Considering I'd never even seen the mandap or doli before, I couldn't have hoped for anything more, in fact it was even more AMAZING than I had imagined!
I absolutely agree 100% with your idea of beautiful! The make up artist that you referred is incredible, I hadn't slept in days before the wedding and after she finished my makeover, you couldn't even tell, she works wonders! You have great taste! I always said that the best wedding I'd attend would be my own! YOU and many of YOUR referred vendors made it happen and for that, I will always be grateful! All of this was only possible because I had such a fabulous team of creative and talented people.
Thank you SOOOOO much, you and your team exceeded all of my expectations and helped create the most perfect day, something that will stay with me forever!
I am truly blessed!
Seema Patel: One hell of a happy bride! 🙂
Atlanta, GA

Call us at (678) 570-4443 or Email Us!
 Make it a lifetime memory – make it a Utopian Event!
Shushil,
It is most girls' dream to have a beautiful wedding, something different and unique and memorable. To accomplish this, I interviewed quite a number of decorators who could really give me the things that were the most important to me and be able to cater to both sides of my Indian and James' American families.
Shushil was the 6th and LAST decorator I needed to speak with. Aside from the dazzling options in his decor arsenal, he had something that none of the other decorators had- Passion. The more I spoke about what my ideas for the wedding were, the more excited and engaged he became (which is hard to do as I have quite an expansive imagination). It was mesmerizing! Finally I had found someone who was as excited about my wedding as I was.
One major reliefs for me is that even if he and I didn't talk about every detail needed for the wedding, he really got to know my vision so I knew he would take care of the missing pieces with something I  would love.
The day of the wedding arrived, and as the doors opened for me to enter the ballroom I instantly lit up brighter than the beautiful candlescape on the stage (which made for great pictures, so thanks)! Shushil somehow made the space look even more beautiful than I envisioned in my imagination. He added in small surprises for me that were absolutely stunning and unexpected. It was hard for me to play the "demure bride" part without stealing glances at the splendor all around me (the submerged blue orchids, the stunning ivy backdrop, and the gorgeous details on the stage. I couldn't believe that the most beautiful wedding I had ever attended got to be my own! Throughout the day and various activities, I could hear the guests buzzing with delight and awe and I only have Shushil to thank for that. I still get phone calls a month later hearing how beautiful the wedding was. Knowing that his American family was as awestruck as my Indian one was the biggest compliment ever.
Not only is Shushil a hardworking and dedicated man, he is genuinely a great personality with true happiness for his brides. He strives to make each event as flawless as possible and make it look effortless in the process. Shushil is a consummate professional and one I will happily and eagerly refer any time I have the opportunity.
Thanks for giving us the wedding of our dreams!
Neha and James Powell
Atlanta, GA

Call us at (678) 570-4443 or Email Us!
 Make it a lifetime memory – make it a Utopian Event!
SHUSHIL!!!!!!!!!!!!!!!! & Family;
First and foremost thank you THANK YOU THANK YOU THANK YOU for the amazing AMAZING AMAZING decor at our weekend festivities.  Your work was as advertised and even better.  My family and all of our guests could not stop talking about how beautiful the backdrops were.  your backdrop was truly the only thing between a plain conference room and a beautiful party room.  The bright red and pink went GREAT (as you advertised) will all the other spectacular colors.  My mother was so fond of your work that she stood as a guard slapping kids that tried to jump on your pillows on the wedding day (LOL).
Your wedding day backdrop was also breathtaking.  The GIGANTIC FLOWERS were beautiful and the stage and  lighting and the band's stage and pretty much any  and everything you touched looked ABSOLUTELY SPECTACULAR.
We will have photos and videos that we will watch often that will remind us of how amazing you helped make our special weekend.  My wife loved your bouquet, my familiy loved the boutonnieres, the camera man (and everyone that sees his work) loved your stage, and my wife & I absolutely loved the weekend in its totality, much thanks to your efforts.
There isn't much I can say in words to describe how pleased and satisfied we were.
On another more inportant note, we hope you and the family are all doing well.  It was a sincere pleasure to be welcomed into your home and meet your beautiful family.  The only regret we have is that our event was missing the opportunity to have our pictures taken with you.  Thank you again for the honor of working with you.  You have definitely earned the sincere references you will receive from anyone who reads our testimonies or hears from our photographer or from us personally.
Thanks A Million,
Muneer & Muna Awad
Atlanta, GA

Call us at (678) 570-4443 or Email Us!
 Make it a lifetime memory – make it a Utopian Event!
Hey Sushil,
Many thanks for all your effort with our son's engagement party!  When we arrived at the ballroom, we were truly amazed!  It was simply elegant and beautiful, as many of our guests shared.  The color scheme with blend of flowers and lighting took an already beautiful ballroom to the next level.
There's no doubt your ability to take a vision and execute it with trememdous attention to detail, makes you truly talented and wonderful to work with. Your experience was evident when you weighed in on different options of what would work versus not and proactively connected with the other members of the event staff to help ensure the event as whole had a seemless decor to it.
We appreciate the professionalism you demonstrated each step of the way, from initially brainstorming ideas to regularly communicating any necessary tweaks to providing a well documented contract.  Given our tight schedule, you remained flexible and was readily available to assist with any questions.
You've truly helped to makes this a memorable event for Tina and Jay, and for that we can't thank you enough.  We wish you continued success!
Best Regards,
Jitu and Renuka Patel
Lilburn, GA

Call us at (678) 570-4443 or Email Us!
 Make it a lifetime memory – make it a Utopian Event!
I was planning a wedding in Alabama from Chicago for my brother and sister-in-law who live in New York with a decorator from Atlanta. The logistics alone made it somewhat difficult to plan especially with all of the different vendors involved. In addition to that, Sushil was in an unique position of having to please both my parents elaborate taste and my more simplistic tastes for a couple he would not even meet until the wedding weekend.
Working with Sushil was a relief because he was the one vendor I knew that I did not have to worry about
delivering what he had promised. He was easy to get a hold of and always responded in a timely fashion.
We were able to do a huge portion of the planning over the internet and email. He did quality work and ended up
being almost a co-wedding planner or a coach in some cases with the advice he gave. He even worked with us on ideas to convert our event space last minute when the guest list grew.
It was also a relief knowing on the wedding day that when our friends and family were getting prepared and enjoying the baarat, he was inside the venue and would make sure that things were going according to plan. I felt assured that if something had needed to be fixed or emergently changed not related to the decor – he would have jumped in. He seemed to genuinely want the event to go as well as we did. Sushil and Utopian Events did a great job and we are grateful.
-Lisa Patel on behalf on Chirag and Nancy Patel (the couple) and DP and Lila Patel (the parents)
Huntsville, AL

Call us at (678) 570-4443 or Email Us!
 Make it a lifetime memory – make it a Utopian Event!
Dear Shushil,
Thank you very much from the bottom of our hearts for decorating for our second reception and making everything that we dreamed of and more!  Yogesh and I love candles; and the hundreds of candles all around the room were just what we wanted.  Your attention to detail from the Ganesh table to the backdrop on stage – it was all so beautiful!
Thank you for being so flexible with the time and place of our meetings.  It was hard with Yogesh in Atlanta and me in Kansas City planning our second reception in Atlanta, but you made it easy with your friendly personality and willingness to accommodate our schedules and teleconferencing our meetings.
Thank you making our second reception perfect!
Yogesh and Anamika Rajguru
Atlanta, GA

Call us at (678) 570-4443 or Email Us!
 Make it a lifetime memory – make it a Utopian Event!
Dearest Shushil, (Your name should be King of Decor)
Where do I even begin? You simply took my breath away the instant I walked into our ballroom!!
Words will never be enough nor can it justify how stunning and absolutely mind blowing your work was, along with the quality you delivered!! Without a doubt it was clearly evident that you went above and beyond and not only did you blow us away but all of our guests as well as our family absolutely loved the decor!!! I am not exaggerating when I say this but people dropped their jaws at the entrance!!  We received countless compliments and believe me when I say this, nobody had ever seen such elegance, outstanding perfection and such beautiful decor in their lives!!
Just like any bride and groom, we were having a few mishaps prior to the reception (air conditioning broke down in our Hummer, etc) but the moment I walked in to our ballroom to get a sneak peak before anyone I was so blown away that we forgot about everything else that was stressing us out! It was just phenomenal and Asif and I both were in utter shock "Is this really OUR BALLROOM?" It was like we just walked into HEAVEN! I'll never forget our meeting with you and how my bridesmaid Rozeena and how you were trying to convince m
e to be bold and take on the blue contrast color to our theme! If it wasn't for your expertise and of course innovative ideas, I would never have the courage to actually move forward with thinking outside the box and doing something absolutely DIFFERENT and UNIQUE!! Everything from the fresh flowers, to the centerpieces and candles and backdrop with the color scheme on lighting and stunning pillows had so much beauty to it and I am so glad Nadira recommended you to us because not only were you worth EVERY PENNY but you made sure that we would have no regrets! Working with you was truly one of the best decisions we made! I can't imagine having gone with any other vendor for my decor!!!
We are forever grateful to you for making our wedding day just PERFECT! Thank you Shushil!
Shaheen & Asif
Atlanta, GA

Call us at (678) 570-4443 or Email Us!
 Make it a lifetime memory – make it a Utopian Event!
Every year brings another vision and every year Utopian Events brings that vision to life…Shushil Patel of Utopian Events and Rivaaj Magazine have worked together for several years creating unique events for the community of Atlanta.
Utopian Events is a type of company where mere visions are brought to reality.
Shushil has always gone above and beyond to create an ambiance that resonates class and sophistication.
Shushil is a visionary…once he captures in his mind the small bits of information that allude to the kind of event you are envisioning, he is able to bring that vision into fruition with ease surpassing even what you had imagined.  Whether it is a centerpiece or an entire mandap, Shushil creates beautiful works of art that are worthy of high praise.  The ability to see and work outside the box has catapulted Shushil Patel and Utopian Events to the top tier of decorators in the United States.
Sadaf H. Kherani
Rivaaj Magazine

Call us at (678) 570-4443 or Email Us!
 Make it a lifetime memory – make it a Utopian Event!
Thank you Shushil and Rita, for all your hard work and dedication. It really showed through in the quality of your work.
I felt your passion and commitment when I walked through the door and saw my mandap, you tookmy breath away! Everything looked great! And I mean everything, the pillows for the mendhi, the rangoli for the garba, the aisle way for the wedding, the centerpieces at the reception…EVERYTHING!!!
You guys ROCK!!! Not only was the customer service excellent, but your work was exceptional. That is hard to come across these days.
The décor was what I had in my mind this whole time and you made it happen. You listened and made my dreams come true, and I can't thank you enough for that.
I picked the best there is!!!
Best Wishes,
Sohini Desai Whatley

Call us at (678) 570-4443 or Email Us!
 Make it a lifetime memory – make it a Utopian Event!
Dear Shushil,
From the bottom of our hearts, we would like to thank you for making our wedding unforgettable.  Although a couples wedding day is always special, we were able to enjoy every aspect of our wedding because we knew you were managing every detail.  Once you understood our vision, you took over from there and created the most stunning décor for the garba, wedding, and reception.
During the one year planning process, you were always patient and diligent, constantly coming up with creative ideas or solutions to the tough problems.  You really took the time to get to know us as a couple and became our friend, which made it easier for us to place the biggest day of our lives in your hands.  Our families and friends were absolutely amazed at how you transformed a simple hall into one of the most beautiful wedding venues Virginia has seen.
Your decorations created an atmosphere of royalty and there is only one word to describe your work: breathtaking!
We are not sure that whether this short note can do justice to all the hard work and dedication you and your staff put into all of our events.  Every time we look at our wedding, we will always think of you.
Sincerely,
Drs. Reena & Biral Patel
Virginia Beach, Virginia
About the couple:
Reena is from Virginia Beach, Virignia and attended the Virginia
Commonwealth University where she received a Bachelors of
Science in Biology. From VCU, she attended the Medical College
of Virginia School of Dentistry. Biral is from Amarillo, Texas and
attended the University of Texas and received a Bachelors of
Science in Microbiology and a Masters in Biochemistry. He then
attended medical school and did his residency in Anesthesiology
at Harvard University Medical School. He finished up with a
fellowship in Pain Management at Stanford University. They
are both currently practicing in Austin, Texas. Reena enjoys
volunteering, running, and celebrity gossip. Biral loves reading,
working out, and Law & Order. Both have a shared love for
sports, travel, and their wonderful parents and siblings.
How they met:
Email. That's how it had all started. When a friend of Biral's
gave him Reena's email address he finally decided to contact
her. He never imagined that the girl he would meet a few
months later he would be calling his wife.
Phone. After several weeks of emailing one another they had
graduated to conversing over the phone. Both sensed something
special and over the following months as they talked endlessly
on the phone everyday. He suggested many weekends to visit,
but each time she had to say no because things kept coming
up. Finally, they found a day that worked. It was New Year's
weekend without their closest friends; it was meet now or never.
So Reena flew from Virginia to Texas to spend one of the most
fun nights of the year with a complete stranger. Biral finally put
Reena's beautiful face to the voice he had so often heard.
Their love was unhurried and inevitable. They both knew they
would be together.
And so the year long wedding planning process begins…
Reena and Biral brought to the table their love for friends and
family, sense of fun and surprise, and elegant, simple taste.
Both wanted to include the ancient Hindu and familial wedding
traditions of their elders; they also wanted to have a celebration
of their marriage that incorporated and reflected elements of
Western culture and their personal lives. With the help of her
decorator, Utopian Events, they achieved their vision in gorgeous
style.
Reena, her father, and her mother traveled to India for a month
to purchase fabrics and work with the tailors who custom-made
the wedding clothes for the bride, groom and wedding party.
Morning to night many intricate details of the wedding from the
initial invitations to the aftermath of thank you cards were done
in India.
At long last, the week of the wedding arrived. Thursday night
was the henna party at the bride's house. Reena updated the
event, however, and invited both men and women of both
families. Friday night they held a Raas-Garba – a high-energy
traditional Indian dance celebrated as a festival at certain times
of the year and for special occasions.
Saturday morning 3 A.M. the bride's day began. As it was
still dark outside the videographer and photographer were
setting up in her bedroom to capture all the images of Reena
getting primped and preened while her hair and makeup
artist is doing her makeup, hair, and jewelery as the the main
event approaches. Three hours later the Indian princess was
completely embellished from head to toe as she then proceeded
to the temple for formal pictures in the mandap with the groom,
family, and bridal party.
Finally, the wedding began and the Reena's family gathered
to welcome the groom at the Hindu Temple in Virginia Beach.
Biral arrived on horse and carriage with a dhol player and was
accompanied by his friends and family. He was welcomed by the
bride's family with music and celebration in the traditional baraat
ceremony.
After his welcoming, Biral waited behind a curtain as Reena was
carried up to the mandap. An orchestra, which was flown in
from India, played music which on the air was gentle and full of
significance; the colors all around were soft and rich, delicately
illuminated by natural lighting. At last, the curtain dropped
and bride and groom looked at each other on this, the most
important day of their lives. That moment, Reena says, was the
most powerful memory she has of the day.
Derived from Hindu sacred texts, the Vedic wedding in some
respects dates back thousands of years and includes a number of
ceremonies. The priest continued with the ceremony in Sanskrit,
translating parts into English so guests could understand the
meaning of the words and rites. Offerings were made, and the
couple exchanged jayamala (garlands of flowers) to symbolize
that they were married. The couple then left stylishly in an
antique Rolls Royce.
The ceremony ended several hours before the reception began,
giving guests and the bridal party time to refresh, change, and
head over to the second venue of the day.
When guests entered the reception hall, they walked into a room
dramatically decorated in fushia. The groom had changed into
an sophisticated black and white tuxedo and the bride into a
custom-made baby pink and sea green ball gown completely
adorned with Swarovski crystals. The dinner, made by one of
New Jersey's talented chefs, was exquisitely presented and was
a delicious traditional Indian plated dinner complemented with
Western dishes and given a contemporary twist. The dessert was
more than meets the eye. For there was an endless display of all
kinds of sweets that just never seemed to end. The couple's first
dance was to "Truly, Madly, Deeply" by Savage Garden, which
was a song with words that held special meaning for them; their
friends and family followed them long into the night, dancing and
celebrating to a mix of Western and Indian dance music.
At the end of the night as it all came to an end as Biral recalls,
Reena whispered to him that it was the most amazing night
of her life in that her wedding was absolutely perfect. There
was not one mishap considering the collection of vendors from
all different states working together as a team. It was truly a
memorable fairly tale wedding.
Honeymoon:
The elated couple set off a week later to recover and enjoy the
beautiful Greek Isles for two weeks.
In the end, Reena and Biral's wedding day blended the rich
formalities of ancient and familial customs with the rich and
simple elegance of their contemporary and personal style. While
respecting their culture and family traditions, they also made
their wedding truly and uniquely their own – and the blending of
the two, like marriage itself, turned out all the more joyful and
beautiful.
Wedding Details
Make up Artist
Sushmita Patel
www.studiosush.com
Ceremony Reception Site
The Westin Virginia Beach Towne Center
Officiant
Pandit Dilip Upadhyay
Caterer
Rajbhog Foods
www.rajbhog.com
Wedding Cake
Patti Cakes, Inc.
www.patticakesinc.net
Decorations and Flowers by
Utopian Events
www.utopianevent.com
Entertainment by
DC Dynasty
Photography by
KD PhotoGraphics
www.kdphoto.com
Videography by
Twin Productions
www.twinproduction.com

Call us at (678) 570-4443 or Email Us!
 Make it a lifetime memory – make it a Utopian Event!
Shushil and Rita,
Words cannot express the amount of happiness your décor brought to Andy and I on our wedding day. Thank you so much for giving us such colorful memories to look back on. I am proud to tell anyone who is getting married that Utopian Events did my wedding.
You know how much I love pink, and it was like a pink fairytale!!! Somehow, you even managed to match my reception dress to the sweetheart table linens down to the exact shade…it was unbelievable! I was so pleasantly surprised to see that you not only listened to what I wanted for both the wedding and reception, you went FAR above and beyond. My guests are still in awe of the amazing detail you put into everything. People were literally standing in line to photograph our amazing reception backdrop.
Your meticulous creations never cease to amaze us for any other wedding you have done as well.  Not only do I appreciate what you did for us, but also for my brother and sister-in-law's wedding, Neil and Mariah Mirchandani back in November- those decorations were phenomenal too! Peacock blue was taken to new heights on their day!
Shushil and Rita, thank you from the bottom of my heart for making our day so perfect. I continue to look back at our pictures with a smile because of what you did.
If you are getting married…look no further. Utopian Events will, without a doubt, make all of your dreams come true for your special day.
We love you guys!
Andrew & Neeta Renner
Atlanta, GA

Call us at (678) 570-4443 or Email Us!
 Make it a lifetime memory – make it a Utopian Event!
Dearest Sushil,
I want to sincerely thank you from the bottom of my heart for making my dream come true. The entire wedding
was simply breathtaking. I am so fortunate to have a wedding decorator who was able to customize and carry out each and every one of my wishes. From the mandap drapes to the ever-changing flower decors, you took my vision and turned it into a reality with such uniqueness, style, and elegance.
I can honestly say all the guests were amazed to see such a beautiful wedding. My parents and I have received countless compliments on both the wedding as well as the reception. The Ganeshji was exquisite (thank you so much for the additional flower decorations added on the sides), the red carpet and aisle pieces were lovely, the special lighting effects were enchanting, the mandap was drop dead gorgeous (it really did feel like the sets of Jodha Akbar), and the reception setting was…a fairy tale.
I cannot thank you enough for the Sangeet décor…everything turned out perfect!
Everyone who knows me knows I am so so difficult to please but you really surpassed all my expectations. Thank you for all your hard work, countless extended meetings, creativity and insight, and professionalism! I have recommended you to all my friends and relatives who will soon be celebrating their special day, and will definitely continue to do so in the future.
Once again..thank you so so so much! Sushil, you're the best! You made Chhavi the happiest girl in the world!
Thanks,
Chhavi & Nitin

Call us at (678) 570-4443 or Email Us!
 Make it a lifetime memory – make it a Utopian Event!
Dear Sushil,
THANK YOU for making Chhavi's wedding so special and memorable. IT WAS SIMPLY BEAUTIFUL ……….!!!!!!!!!! It would not be an exaggeration to say that your décor was the highlight of the occasion.
Our hours of interaction, your patience, perserverence, creativity, and fine-tuning created a piece of art which will be remembered by all who attended the wedding.  It would not have been possible without your flexibility, and attention to detail.  The final product came out to be even better than what we had envisioned.  You really made all our dreams come true and then some.  Shushil, you are without doubt the best in  business. We wish you all the success!
Renu & Prakash Singhi
Duluth, GA

Call us at (678) 570-4443 or Email Us!
 Make it a lifetime memory – make it a Utopian Event!
Dear Shushil,
Sarthak and I would like to thank you for the amazing work you did for our wedding ceremony and reception! It wasn't hard to decide who to choose when it came down to choosing a decorator as I could not forget the amazing job you had done for Sainath and Mona.
The best part for me, as a bride, you sweated the small stuff for us so I (we) didn't have to! I can't thank youenough for that. I don't know how you do it- and when I saw themandap for the first time I was speechless! Better yet, the absolutely striking estate table you set up for our family at the reception made us feel like royalty.Knowing their wedding had taken place just two years earlier and in the same location you were so patient in working with me to make sure the décor represented Sarthak and me as individuals. Even when things came down to the wire and we changed our WHOLE set up you took it all in stride and worked with us until we were happy.
I am still receiving comments from guests who attended the wedding about how amazing everything looked. I have just recently seen our 'official' pictures from our wedding day and the reception set up looks like an absolute dream- I can't wait to share to photographs with you. Thanks for all of your diligent hard work and making this an easy process for us. The end result absolutely speaks for itself.
With kind regards,
Anjali and Sarthak
Alpharetta, GA

Call us at (678) 570-4443 or Email Us!
 Make it a lifetime memory – make it a Utopian Event!
Hey Shushil,
Nihar and I want to thank you for the tremendous challenge that you took on decorating for our wedding. We had high expectations regarding our mandap and reception decor, and you surpassed all of our expectations.
When I first walked into the temple, I was in awe because you turned such a simple set up into a fairy tale mandap.  Everything was beautiful from the rose cages, to the fabrics, to the carpet, and to the backdrop.   You didn't miss a single detail and everything turned out beautifully.   As for the reception decor,
well, the pictures prove that there are no words to express how elegant and sophisticated the reception hall looked.  All of ourfamily and friends were truly impressed by the set up and kept asking about your work.  You really made both of our jobs so much easier by taking care of many details on your own.   Once again thank you!
Tina and Nihar
Nashville, TN

Call us at (678) 570-4443 or Email Us!
 Make it a lifetime memory – make it a Utopian Event!
Shushil:
Mariah and I would like to express our gratitude for all the decor at our wedding ceremony and reception.  From the moment we began working with you, the process was a piece of cake because anything we forgot to ask or neglected to mention was already taken care of by you.  While our ceremony was a small family function, everybody complimented the decor and fresh flowers.
When we entered our reception ballroom, it was as though we were walking into heaven.  The backdrop, the sweetheart table, the estate table, the centerpieces, the Ganesh tables, the hundreds of candles, the fresh floral
arrangements all took us a while to absorb because they were just so beautiful.  Our photographer even stated that this is the only wedding he has been to where the decor was so gorgeous, he could point at literally any angle and get 5 amazing shots in 5 seconds.  The details were amazing.
Being in the wedding business, I have always seen how well Shushil handles his events and clients, and as a result, how his clients are extremely satisfied.  I was finally able to experience it first hand during my wedding.  I have seen the service Shushil provides to all of his clients and experienced the same, if not better as his client!
Above all, you were a pleasure to work with.  With our busy schedules, you took all initiative to set up meetings, suggest ideas, force us to make sure we were making the absolute best decision for us, and in the end, execute everything perfectly to the last fine detail.
Our families were thoroughly impressed with the ballroom and even the most critical of all, our out of town guests from New York dropped their jaw when they sat down in the elegant ballroom.
Shushil and Rita, thanks again to both of you and the rest of the Utopian Events staff for making our day more special than we could possibly imagine.
Sincerely,
Neil & Mariah Mirchandani
Alpharetta, GA

Call us at (678) 570-4443 or Email Us!
 Make it a lifetime memory – make it a Utopian Event!
Dear Shushil,
We just wanted to take a moment to tell you that you were truly wonderful to work with, not to mention you
did an AMAZING job at our wedding and reception.  Words can't even describe how beautiful everything looked.  Your attention to detail is amazing, and your vision for the wedding and reception was unbelievable.  From the Ganesh table and Mandap in the morning to the gorgeous Reception in the evening.  The florals you used were beautiful, and the ambiance you created in the evening was super romantic.  We were so pleased with how everything turned out, and everyone loved what you did.  Thank you for being part of our special day and making it everything we dreamed of.  I couldn't have picked anyone better!
Anita and Rajan
Nashville, TN

Call us at (678) 570-4443 or Email Us!
 Make it a lifetime memory – make it a Utopian Event!
Dear Shushil,
I can't even put it into words what a wonderful job you and your staff did at Amit & Nita wedding reception in Richmond, VA.   Sharda and I were speechless when we walked into the reception hall.   The items we picked were even better in real life and your special touches were amazing.
Looking back now, hiring you Shushil was one of the best decisions I could have made.  Family and Friends are still asking who did your reception décor – it was AMAZING!   You will be getting referrals from us, and once again thank you for everything.
Dilip & Sadhna Thakor
Richmond, VA

Call us at (678) 570-4443 or Email Us!
 Make it a lifetime memory – make it a Utopian Event!
Hi Shushil,
Arvin and I would really like to thank you for all the hard work and time you put into our wedding.  A wedding is a reflection of personal style and you were able to expertly express our vision to create a truly one-of-a-kind wedding. Not only did you put a huge amount of time, energy and thought into every little detail, but you were patient, and open to my ideas. As far as logistics, you thought of so many points that never occurred to me and the numerous site visits wouldn't have been the same without your expertise.
On the day of the wedding, despite the time crunch, everything was set up with speed and efficiency – exactly to our requirements.  Furthermore, you went above and beyond the call of duty to make sure we had the perfect day.  The venue looked beautiful! It was totally transformed and I was stunned at what a gorgeous job you did with all the flowers and the amazing backdrop. I still can't believe you lit all those candles!!! I was thrilled at how well everything came together and the best part was that Arvin and I were left completely free to enjoy our wedding.
Thanks to you, our wedding decor was absolutely beautiful and will add an ever lasting memory of our day. We consider ourselves fortunate to have had the privilege of working with you. Every detail exceeded our expectations and our guests were thoroughly impressed with your talents.  We will forever recommend you to all our soon-to-be-married friends.
Warmest Regards,
Nina and Arvin Singh
Atlanta, GA

Call us at (678) 570-4443 or Email Us!
 Make it a lifetime memory – make it a Utopian Event!
Dear Shushil,
As is true of any wedding from the point of view of the people planning it, we had a lot to consider when trying planning our mixed-culture wedding.  An added component to our planning was the fact that we were living in Seattle, planning a wedding in Alabama and using vendors from Atlanta!  We had a good feeling about Sushil from the very beginning.
His attention to detail and calm assurances made us feel comfortable and confident that we would be able to have the "simple, elegant, and cultural but distinct" wedding we had our hearts set on.  Sushil had the ability and technical set-up to allow us to choose our ENTIRE wedding décor over the internet, as well as the design sense to guide us in our choices without stifling our creativity.  All in all, he almost turned into our wedding planner, providing us with other vendor contact information in the beginning, working with us on our budget throughout the planning process, and, in the end, checking in with us during the wedding to make sure things were going well.
All in all, the décor was a complete success and I got many comments on the incredible beauty of the set-up. You did a great job on our decor, and I've gotten tons of comments from people on how great things looked: simple, yet elegant, as we had striven for. Thanks Sushil!
Tanvi and Jason Edwards
Seattle, WA

Call us at (678) 570-4443 or Email Us!
 Make it a lifetime memory – make it a Utopian Event!
Dear Shushil,
You did a fantastic job on our wedding especially on such short notice.  I could not of imagined anything more beautiful, you most definitely surpassed my expectations.  The ambiance was simple yet very elegant.  The ganesh table looked exactly how I had
pictured it but even better.  Your idea for the aisle center pieces worked out beautifully.  I was also very pleased with the mandap and the backdrop made the whole setup stand out.  With the dimmed lights and the lighted pedestals, everything looked amazing.
Not only am I glad that I chose you but that you chose me for I know you were contacted by two other brides for the same weekend.  I felt very confident in my decision because you came highly recommended.  We started the process when you were in India and we did not even meet until one month before the wedding.  Yet you were able to put it all together on such a short time frame.  You listened to my ideas and showed me what would work and what wouldn't.  Thank you for showing me that you can work on a budget without comprising the look.  Again thank you for your creativity and your ability to make ideas come to life.
Leena & Bhavesh Patel
Birmingham, AL

Call us at (678) 570-4443 or Email Us!
 Make it a lifetime memory – make it a Utopian Event!
Dear Shushil,
I can't thank you enough for how well the wedding and reception décor looked.  From the moment we agreed to work together, you were such an asset in the planning of the wedding.  You worked with us to make our ideas a reality, and we are so appreciative of everything you did!
From the very beginning, you provided us with ideas for the wedding and reception.  You worked our ideas into yours, and the result was beautiful!  You were willing to work
around our schedule, which also included having meetings late at night when I was out of town across the country.  You were always on top of everything, down to the smallest detail.  You came to Augusta to meet with the hotel and me, and worked with the hotel directly to make our wedding day memorable.  Most of all, you were willing to work with our budget yet still make everything look wonderful.
On the day of the wedding, you worked with our schedule to have everything set up in time.  The mandap was set up way before schedule so I myself could see the mandap when I arrived at the hotel.  Even though we had a short timeframe between the wedding and reception, you were able to have the reception hall set up with a completely different look with plenty of time.  You and your team were so meticulous while setting everything up.  Even the staff commented on how impressed they were with your work.
On top of everything, my parents loved the results!  While they were a little apprehensive about working with someone no one in Augusta had worked with before, they were so happy at the end of the day.  They kept saying how elegant everything looked, something I agree with whole-heartedly.  My parents, Puran, and I have all been asked multiple times who we used for the decorations, and each time we all overwhelming recommend they use Utopian Events for the wedding décor.  You were easy to work with, very flexible, and everything looked beautiful.  Thank you for making our day so wonderful!
Shalini & Puran Sampat
Augusta, GA

Call us at (678) 570-4443 or Email Us!
 Make it a lifetime memory – make it a Utopian Event!
Dear Shushil,
Only two words come to mind when we think of our wedding:  Fairytale Wedding.  We could never have pulled it off without your amazing talent and customer service skills.  With such an "out of the box" wedding décor, you took it to another level and made a tear roll down my eye as I walked into the room the morning of my wedding.  As for the reception, well I think the pictures speak for themselves.  No words can describe how beautiful it looked.
We can't begin to thank you for everything you did.  You stayed up late nights because of my busy schedule to conference in wedding time, you never told me no on any ideas I had, rather took my idea and made it into
something incredible.   I must say every person who attended my wedding or have seen my pictures remind me on a weekly basis how beautiful the wedding was and I give you all the credit.
The thing we admire the most about you is that you pulled off my fairytale wedding without going over my budget.  You worked with us to make sure I was happy both in terms of budget and "the look" which not many people have the talent to do.  Amar's family that came in from India said "We had low expectations since we are from India and are use to the newest trends, but when we saw your wedding décor, it blew us away!"
If we haven't expressed it enough above, we would recommend any bride out there who needs a decorator to use Sushil.  No matter what your schedule is, how detail or not detail oriented you are, he will make wedding planning as easy as possible.  Thanks again for all your work and making our fairytale wedding come true!
Neesha Patel Amar Desai

Call us at (678) 570-4443 or Email Us!
 Make it a lifetime memory – make it a Utopian Event!
My dear friend Shushil: 
I did not have your e-mail address on hand so I am sending it through Nija.  We all want to thank you from the very bottom of our heart for the outstanding and totally dedicated service you rendered at the time of Sangini's wedding.  It was impeccable and a lot more.
I know your professionalism over the years but I wanted my family to know it too.  On the top of it, to send such an exotic and meaningful gift to us was beyond belief.  We are happy to acknowledge it but we also believe that you should not have done it. Your warm feelings were more than adequately expressed all along.
This is the only way you disappointed me!
My best and continued wishes for you and your whole family.  I have no question you will continue to embark on a wonderful future.
Mr. and Mrs. Bhagirath & Uma Majmudar
Atlanta, GA

Call us at (678) 570-4443 or Email Us!
 Make it a lifetime memory – make it a Utopian Event!
Hello Shushil,
It feels so trite and like such an understatement to say we are pleased with our decision to use your services for my sister Sangini's wedding.
With our father being a Hindu priest, we have attended countless Indian weddings, and each time that I was awestruck by the beauty of the decorations, I learned that it was your work.  So when the time came to plan my sister's wedding, we did not even consider using anyone else.
As you know, I am very detail-oriented and driven to perfection, and you surpassed all of my expectations.  You are a true creative genius, able to take a thought in someone's
head and turn it into a work of art.  Because we had 3 back-to-back evenings as part of the wedding weekend, we really wanted each event to have a separate theme, an ambience of its own.  You were able to turn our wish to reality, making the decor of each party into a magical experience in and of itself.
On top of that you are so professional and organized, using our limited meeting time topresent well thought-through recommendations with a clear agenda of what decisions we needed to make.  Not to mention that you are the only person I know who, when I send an email out at 1 am, will have a response to me by 1:05 am!
Your ideas are brilliant, your execution is brilliant, and in the past year you have really become a wonderful friend of our family.
All the best,
Nija Majmudar Meyer
Atlanta, GA

Call us at (678) 570-4443 or Email Us!
 Make it a lifetime memory – make it a Utopian Event!
Utopian Events without question made our wedding festivities look like a dream!  Shushil Patel not only provided us with a plethora of options for stage decorations, tables, rooms and styles, but he also carefully listened to our wishes and then orchestrated our selections to specifically fit our personalities.
Each time we met with him to discuss decoration ideas, he would further provide us with choices that were along the lines of our previous requests.  If his suggestions were over our budget, he quickly and professionally responded by providing another sample that elicited the same feeling with less cost.  We knew right away this was a fit!
As we entered each of our events over the course of the wedding weekend, Ilja and I felt such pride that the room so artfully reflected our desires.  The decor beautifully exhibited the selected "theme" we had chosen for each day and were arranged in such a way that the rooms felt personal–a feeling we constantly wanted to permeate the festivities.  The responses among our guests were countless "oohs and aahs!"
Shushil is far more than a decorator; he is a true artist at work and we felt completely anxiety-free in trusting him to create the magic ambiance for our once in a lifetime weekend.  As an added bonus, Ilja and I also gained a lifelong friend.  We were not only completely satisfied with every element of his work but we also felt so lucky to know such an honest, hardworking, loving man like Shushil Patel.  We couldn't imagine collaborating with anyone else.  And the generous donation Utopian Events made on our behalf to Smiletrain is such a meaningful gift!  Any bride or groom can happily cross off the "decoration" task when hiring Utopian Events.  That is a HUGE relief!
With utmost praise,
Ilja & Sangini Majmudar Bedner
Palo Alto, CA

Call us at (678) 570-4443 or Email Us!
 Make it a lifetime memory – make it a Utopian Event!
Dear Shushil,
Thank you so much for your hard work at making our wedding and reception so beautiful.  Your attention to detail and innovative style made our event truly unforgettable.
We sincerely appreciate your flexibility throughout the planning process, as well as your quick responses to any questions or concerns we had.  You were very easy to work with and your experience and quality of work made it easy for us to trust your judgment on suggestions for design elements we may not have originally thought of.
We also were impressed with your ability to so easily understand our vision and translate it into our décor.  You were able to strike a perfect balance with our desire for a traditionally decorated ceremony and modern, more Western-looking reception.  We were amazed athow our mandap and stage transformed for the evening reception – the stage was memorizing!  We knew your work was amazing, but everything was even more magical than we had imagined – it truly took our breath away.
We are still hearing compliments about how elegant and beautiful everything looked.  You were able to seamlessly integrate all of our décor elements – from the gorgeous centerpieces, the Ganesh table, the floral, the lighting effects, to even the unexpected details – your creativity and innovation is evident in everything you do.
We cannot thank you enough for your outstanding work and dedication to making our event a dream come true.  Not only is your work exceptional, but your easygoing personality and accessibility made our experience wonderful.  Thanks again for making our day so memorable – it was a pleasure to work with you and we hope to be able work with you again in the future.
Sincerely,
Anisha and Dave Banerjee
Scottsdale, AZ

Call us at (678) 570-4443 or Email Us!
 Make it a lifetime memory – make it a Utopian Event!
Shushil:
Having a cultural wedding/reception is stressful by itself especially since it is a direct reflection on the Bride, Groom, & our families. If you are looking for a professional decorator that does what they say they will do with an added personal touch, do not look any further.
Utopian Events (Sushil) took the lead and made our event one to remember. Utopian Events did exactly what they said they would and went above and beyond.  We had an idea of what the ballroom was going to look like; however, we were completely blown away by the decor once we walked in.
Sushil, you know that we have thanked you over and over again, but here it is again. Thank you for all of your hard work and making our vision come true.
Ketan and Regina Patel
Atlanta, GA

Call us at (678) 570-4443 or Email Us!
 Make it a lifetime memory – make it a Utopian Event!
Shushil,
I just wanted to thank you for making my daughter's wedding an unforgettable event. You made the hectic process of putting together a wedding much easier to deal with. I am not the type of guy that knows how to put together flower arrangements, pick out colors, and set an ambience, but I when I walked into the room that you had decorated I knew it was breathtaking.
I was also very impressed by how orderly and dependable you are.  You provided a service to my family that undeniably made our lives less difficult at time of great stress. Planning a 1,000 person wedding can do that, but your confidence made me feel confident that the wedding would go smoothly, as it did.
Thank you again for all of your hard work and I would definitely recommend you to anyone.
Natu Bhai & Pushpa Ben Patel
Nashville, TN

Call us at (678) 570-4443 or Email Us!
 Make it a lifetime memory – make it a Utopian Event!
Dear Shushil,
I'm writing on behalf of Mona and myself to thank you for the tremendous work you did for our wedding in May. When we set out to find a vendor for our wedding we had quite a few different options. You were the first decorator we met and the last. That first meeting lasted nearly three hours and you never made us feel rushed or that we were taking up too much of your time. You showed us all of your past work in detail and listened attentively to all of our ideas. All of our questions were answered thoroughly and to our satisfaction.
As we viewed your work, one of the first things that impressed us was your creativity and how unique your work was – we had never seen anything like it. When we left that evening, Mona and I both agreed that Utopian Events was the one.
The ensuing months of planning were effortless. If there was a logistical problem, you worked quickly to find a solution without sacrificing what we wanted or telling us something couldn't be done. As we continued with the wedding planning, an issue came up with what to do with the banquet hall where our Sangeet was being held. My parents and I knew something needed to be done to spruce up the place. So we turned to you and you took the assignment without hesitation and with enthusiasm, even though this meant you would have to work twice as hard to get everything done for the wedding. Throughout the entire planning process you never told us something couldn't be done and never gave us the run around. You worked tirelessly to get everything done exactly the way we wanted…and even went beyond that! We appreciated the fact that you were always available when we had questions or concerns. Though you had other events to handle, you were always available to us and we always felt that your focus was on us.
As we planned, there were a lot of new ideas you had which involved new colors, materials, and set ups. All of which we had never seen before and would only see on the day of the event. I must admit, there were times when we weren't sure how these new colors, etc would turn out, but based on your past work, we knew to trust you.
Well, regarding the Sangeet….we (Mona, myself, and our parents) were blown away by how your transformed the banquet hall. We never thought the place could be made to look so beautiful. It made us even more excited to see what was in store the next day for the wedding and reception. When the wedding day arrived and we saw what you had
done, we were speechless. It was the first time we had seen everything come together and it was pure brilliance!When I saw the Mandap, the word that kept repeating in my mind was "Wow!" And the Ganesha table was a pure work of art. I remember during a meeting with my Mom and I she had described to you what she had wanted, and this portion of the decor was particularly important to her. When we saw it for the first time at the wedding, it was inspiring to say the least. My Mom couldn't believe it as it was certainly more than she had imagined.
You went even further to surprise us with a beautiful back drop and new valance design. When it was time for the reception, the resulting decor was fantastic. We loved the work you did with the center pieces and they turned out exactly as we had hoped.
Shushil, to this day, people still comment to us on how amazing the wedding decorations were. Several of our guests from California approached my Mom during the wedding to comment on how impressed they were with all of the decorations – from the Sangeet to wedding to reception. They all made some mention to the fact that they have never seen this type of work in any weddings they had attended. Your work certainly created a buzz at our wedding.
I appreciate the time you spent with others such as the planning staff at the Westin and our photographer. You worked very well with them and I know they appreciated your thoroughness and attention to detail. I also know that the Westin staff really appreciated how hard you and your staff worked to get things set up and then taken down after the wedding so that work could begin on getting the reception hall ready.
From the Sangeet to the wedding, you and your team did a tremendous job to ensure there were no delays and that everything was set up in time. Everything went off without a hitch.
We can't thank you enough for making our event a one of a kind experience – your work exceeded each and every one of our expectations. We both feel that you went above and beyond for us. You are an incredible talent and your unique creativity is second to none. While you primarily handle weddings, we hope that in the future there will be another event for which we can call upon you for to help make special. Thanks again for all that you did!
Fondly,
Sainath and Mona Kamath
Atlanta, GA

Call us at (678) 570-4443 or Email Us!
 Make it a lifetime memory – make it a Utopian Event!
Dear Shushil:
Thank you for being very prompt in communicating via e-mail, faxes, and telephone during our daughter, Bindi's wedding.  We were all at different locations and working during day time but your response time was excellent. I did not have to wait and watch. As soon as we had some questions, you came up with positive responses and better alternatives.
Since we were all so far away and had to coordinate in certain time, you were very flexible during our whole planning process and made time to meet us in short notice when Bindi or Tim were in town from Seattle.  Not
only that but when ever we wanted see you in Atlanta you were ready to adjust your schedule and allow us to see you.
We gave you our personal style to create an elegant, sophisticated, and traditional mix with a country club look and not too gaudy and jazzy.  You had a very clear vision and after a few thought processes's and samples, you
did come up with what we defined and what we expected.  This was very important for us as it reflects our family image.
It was never a problem with to get in touch with you.  It was always a pleasure to speak to you.  You were very open to suggestions and most of all what we liked was you were a very detail oriented person to work with.
Your overall quality seems to be given in your work. When we saw a picture it is hard to visualize but at the end, the décor exceeded our expectations. You yourself endorse that quality is first and the rest follows.
Similar to Hilton Garden Inn's slogan, "Everything. Right where you need it",  you had done fantastic work on the wedding day to make sure every thing was ready in time and no one had to comment or look for you.  Over and above your duties, you helped our family members.  You delivered and executed what you promised us.
Overall, we were really impressed and thrilled with your service, quality, and personal attention to details. It is hard to find person like you in today's business world. If any one wants to talk to us feel free to give them our contact information.
Mr. & Mrs. Dhansukh & Kashmira Parekh
Columbus, GA

Call us at (678) 570-4443 or Email Us!
 Make it a lifetime memory – make it a Utopian Event!
Dear Shushil:
It was important to us to work with someone who could reflect our personal style as well as help bring together two very different cultures and traditions.  You created an elegant wedding for us that satisfied the traditional needs of my family as well as the modern, simplistic and clean vision I had for my wedding.
Everything was where it was supposed to be when it was supposed to be.  The highest compliment I can pay you is that on the day of the ceremony I had little to think about, a huge relief!
Communication was so important to us being 3000 miles away in Seattle!  You were so responsive over email and used technology to make sure we were as involved with the process as we wanted to be.  I never had to wait for a response to a question and found that you were always willing to help out in any way that you could.
Flexibility was also very important to us as we were so far away.  You were flexible during our whole planning process and made time to see us when we made it into town.
Thank you for being so approachable – It was never a problem to get in touch with or talk with you.  You were open to hearing our suggestions and made yourself available not only to the two of us, but also to my parents who were very appreciative of your attention to detail.
I will admit that quality of the décor was difficult to gauge décor as everything was seen via pictures, but I was pleasantly surprised with the quality once I actually saw it on the day of the event; everything was in great condition and looked so beautiful together.
Shushil, we were thrilled with the service, quality and personal attention we received.  We would highly recommend Utopian events to anyone planning an important event.
Bindi and Timothy Lassige
Seattle, WA

Call us at (678) 570-4443 or Email Us!
 Make it a lifetime memory – make it a Utopian Event!
Dear Shushil & Rita,
We would like to say thank you for all your hard work with the décor at our wedding and reception.
We loved working with you and your ideas were magnificent.  All our guests loved the centerpieces and the Ganeshji statue. I don't even have the words to describe the reception hall.  The look of it was outstanding and
so was the foyer.  We liked how you worked with our other vendors and made our day easy and special.
We really appreciate the time and effort that you put into planning the wedding and reception.  You were flexible with our schedule and listened to our ideas.  You made our reception into the most beautiful event ever.  You used the best of everything!  I was astonished to see the reception hall when we walked in.  The blue theme was a perfect fit for the night.  The cake table décor was beautiful and because of that our cake stood out even more.  We are really satisfied with everything you have done.
We would love to work with Utopian Events again and thank you so much for your time.
Urvil and Janita Patel
Duluth, GA

Call us at (678) 570-4443 or Email Us!
 Make it a lifetime memory – make it a Utopian Event!
Good Morning Shushil,
I just wanted to take a minute and let you know it was a true pleasure working with you and Rita. I said it at the wedding and again at the reception – Everything was truly breathtaking.
My mother told me as the guests were walking into the reception everyone was commenting on the centerpieces and the lighting and how beautiful it was. My friends who all had weddings over the past few years were amazed with the colors and coordination of the decorations. The true star piece of the night was the Fusia Ganesh set up outside the reception hall.  It definitely was a photo background for many. On behalf of my whole family, thank you for making this special occasion memorable. I can say with all honesty that the Sheraton staff had never seen a wedding like that before and shared our excitement. I was truly appreciative and look forward to working with you in the future… Possibly my future wedding!   Thanks again and I hope everyone in Atlanta knows about Utopian Events and the magic they can create. You definitely made a name for yourself and I am proud that my family had a part in it.
Thanks!
Heena Patel
Atlanta, GA

Call us at (678) 570-4443 or Email Us!
Make it a lifetime memory – make it a Utopian Event!